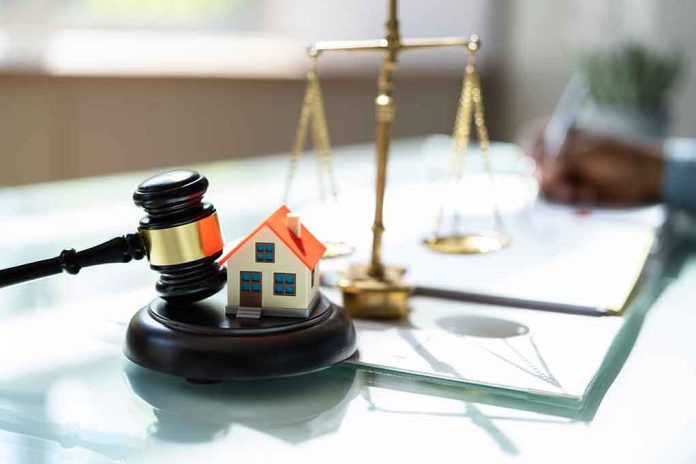 In Need Of Basic Goods? Government Auction Can Help
(LibertySons.org) – Are you having trouble saving money to purchase all of the things you need and want? It's hard enough to make enough to stay afloat while also acquiring big-ticket items such as new cars, boats, real estate investments, and more. Fortunately, government auctions can provide you with a wealth acquisition opportunity. Multiple government agencies conduct online and live in-person auctions to sell equipment and other property that the government has and no longer wants.
These government auctions are particularly useful for struggling Americans who make enough to get by, but have trouble saving enough to get everything they want or need.
The government sells all sorts of property, such as vehicles, jewelry, boats, art, furniture, real estate, airplanes, collectibles, memorabilia, antiques, and specialized laboratory and industrial equipment. The type of property for sale depends upon which agency is holding the auction.
The government sells items for a few different reasons. Generally, they have no desire to hold onto items that they aren't actively using. They may sell items they no longer need, things seized from treasury law violations, and property seized directly from criminals.
Which Government Agencies Conduct Auctions?
Three major agencies conduct auctions in the United States: The General Services Administration, the United States Treasury, and the United States Marshals Service.
Government Service Administration
Government Services Administration holds auctions all around the country. Their listings are available on their website. A GSA auction might be right for you if you're looking for furniture, unusual equipment, mobile homes, boats, property, construction equipment, of airplanes.
GSA Auction sales take place online, but to see an item in person, you may need to view it prior to bid. Make sure you ensure you're using the correct proper of payment should you make a bid
You can search for specific vehicles on the online auction area of the site based upon fuel type, make, model, and mileage. For large-ticket items like vehicles, we recommend making an in-person inspection prior to bidding.
U.S. Treasury Auctions
The U.S. Treasury lists property that owners have forfeited due to violation of treasury law or tax evasion. They conduct over 300 auctions annually in the United States and Puerto Rico.
US Treasury Auctions typically include industrial equipment, jewelry, boats, real estate, vehicles (used and new), and more. You can participate in mail-in bidding and live auctions via the Internal Revenue Service (IRS) or online auctions at the Treasury website itself.
U.S. Marshals Service Auction
Via the United States Department of Justice's Asset Forfeiture Program, the U.S. Marshals Service is permitted to auction any property they have seized directly from criminal activity.
USMS auctions commonly include boats, planes, art, real estate, jewelry, commercial businesses, antiques, collectibles, and memorabilia.
The USMS contracts third-party companies to conduct the auctions for them, so rules and regulations for each auction type may vary considerably. You must visit the website of the agency and of the third-party service to make sure you have the right information for every sale.
In Summary
If you've ever wanted a boat, truck, car, gently used vehicle, heirloom jewelry, or some real estate to realize your dream, a government auction might be the best way for you to build wealth and make your dreams come true. There are many opportunities to track items you're looking for and complete the bidding process.
If spending on a high-ticket item like a car or real estate, always make sure to inspect the property in-person to ensure it meets your expectations. If it's in another state, you can always hire an agent to check it out for you.
Copyright 2022, LibertySons.org