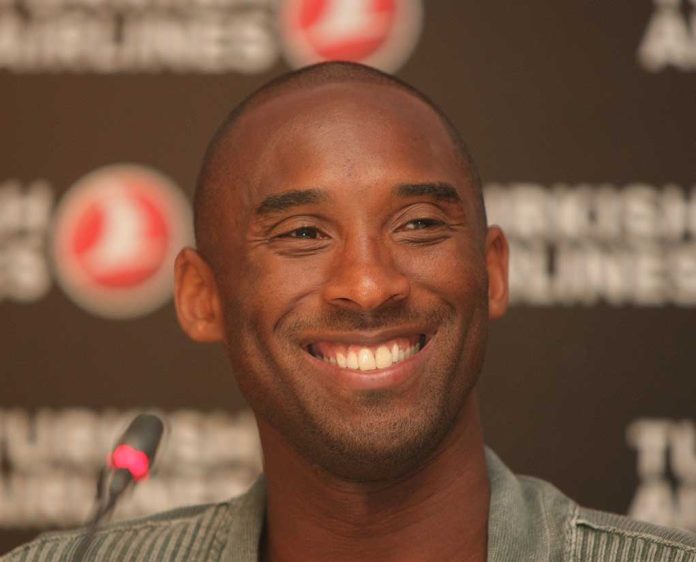 (LibertySons.org) – The shockingly sudden loss of sports legend Kobe Bryant during a helicopter crash in January 2020 sent the sports world reeling. This larger-than-life man broke multiple records on the court, dribbling his way into the history books multiple times. Yet, he contributed so much more to the game of basketball over the years than just his technique and finesse.
Bryant's influence on women's sports was especially profound.
Today's #DifferenceMakers features one of the greatest basketball players ever, and a #GirlDad who was dedicating his life to empowering women in sports.

@Nnemkadi30 @KembaWalker and @Khris22m reflect on the impact of @KobeBryant @MambaSportsHQ pic.twitter.com/LbSRM5oZ81

— Coy Wire (@CoyWire) February 22, 2020
As a staunch supporter of female athletes, he often drew more attention to the WNBA in interviews than his own accomplishments. The 6-foot-6-inch basketball player consistently used his platform to push the public into focusing on and investing in the often underserved and frequently underappreciated world of women's basketball.
In his last-ever interview, a CNN exclusive, Bryant laid all of his cards on the table point-blank. "I think there are a couple of [women] who could play in the NBA right now, honestly," he said.
His top picks at the time? Diana Taurasi, Maya Moore, and Elena Delle Donne — all fiercely talented players.
Bryant's desire to help grow women's basketball likely stemmed from his humble nature and all-encompassing love of the game. But he was also a dedicated father who spent hours helping his own girls practice the game. During a 2018 appearance on Jimmy Kimmel Live, Bryant gushed about his daughter Gigi's talent and future dreams of joining the WNBA.
The basketball player launched into a story about all of the times he and his daughter ran into fans on the street who asked when he would have a son to follow in his footsteps. Gigi Bryant would apparently fire back that she was more than capable of doing that on her own.
Kobe Bryant's heartbreaking and untimely death was undeniably tragic and deeply unfair. To lose such a force for good at such a young age must have been all but unbearable for his family. But Bryant's legacy and impact on women's sports have yet to go anywhere, and they aren't likely to anytime soon.
Copyright 2022, LibertySons.org