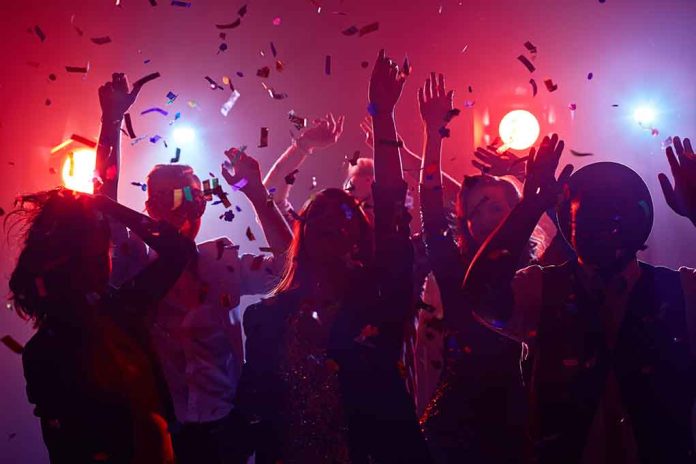 (LibertySons.org) – Picking a "best of" list is always tricky, no matter what the topic. When it concerns something like movies, it's even more so. Especially when there are so many great hits out there. That's the case when it comes to the best dance films ever made.
3. Step Up
Channing Tatum earned widespread recognition from the 2006 hit "Step Up." The actor played the role of Tyler Gage, a teenager who got into trouble for vandalizing a performing arts school. A judge sentences him to community service, and he begins a journey that changes his life.
The movie blends ballet and hip-hop dancing, making it fun for young people. Although critics didn't particularly like the film, audiences received it well. Rotten Tomatoes gives it an Audience Score of 83%.
2. Footloose
Theaters released the original "Footloose" in 1984. Kevin Bacon plays Ren McCormack, a Chicago teenager who moves to a small town. He discovers the local minister has convinced the burg to enact a ban on dancing. Bacon's character works to eliminate the prohibition and makes unexpected friends along the way.
Rotten Tomatoes gives the flick an Audience Score of 71%.
1. Dirty Dancing
The 1987 cult classic is arguably one of the most popular movies of all time. Patrick Swayze plays a dance instructor named Johnny, who teaches at an exclusive resort for wealthy clients. Jennifer Grey's character, "Baby," meets him while she's there visiting with her family. The film follows her as she becomes a woman and falls in love with both Johnny and dance.
The movie is so popular that Lake Lure, North Carolina, holds the Dirty Dancing Festival every year. Visitors can see where cinematographers filmed parts of the feature and explore small-town America while they're at it. Rotten Tomatoes gives the film a whopping 90% Audience Score.
Do you think we missed something? What is your favorite dance movie? Reply to your email and let us know what you think!
Copyright 2022, LibertySons.org