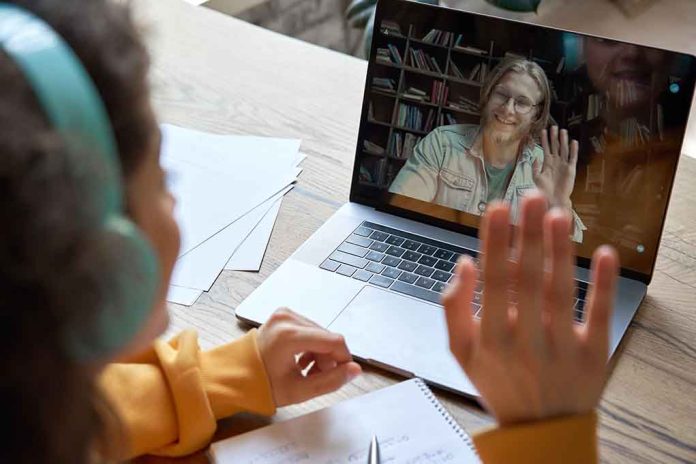 Make $20+ Per Hour From Home? 4 Virtual Jobs You're Sure To Love!
(LibertySons.org) – Thanks to the global challenges of the pandemic, remote outsourcing capabilities, and decades of advocacy from disabled workers, more businesses are open to the idea of a remote workforce. With few exceptions, remote work opportunities aren't limited by industry and allow for a more flexible, accessible, enjoyable workday. Businesses avoid the overhead costs of an office; employees no longer have to deal with commutes. Companies enjoy less location-based limitations when it comes to making hiring decisions, too — meaning the workforce is ready to work remotely, and businesses are ready to hire.
But can you make a living wage working from home? It is possible — in fact, we recommend beginning your job search at the $20 per hour rate minimum, which is $5 per hour more than the $15 per hour minimum indicated by proposed federal minimum wage legislation. You can enjoy the benefits of working at home while harnessing the pay rate of an in-office worker. Here are some virtual jobs to consider.
Virtual Bookkeeping
Small and medium-sized businesses have been outsourcing financial tasks such as payroll, credit card account reconciliation, transaction recording, and more for decades. Thanks to software and cloud-based technology, virtual bookkeeping is easier than ever. If you have a background in bookkeeping (which is different than accounting), consider offering your services to small businesses.
You'll need to know how to use software like QuickBooks or Intuit. Plus, you should be detail-oriented, great at time management, and highly organized.
Freelance Writing
Hiring an in-house writer to occupy an office space is very expensive for companies, which is why many of them hire freelance writers to handle their blogs, website copy, internal email communications, and more. You can make a great living writing thought leadership pieces based on a company's experts — that branding is extremely valuable. If you're great at telling a brand story or have niche expertise in travel, pets, lifestyle, pharmaceuticals, health administration, gambling and gaming, or entertainment, you could make a pretty penny with this fun career.
To make even more as a freelance writer, investigate SEO, or search engine optimization. This will increase the value of your content if you do it well.
You'll need to be a strong written communicator diligent about research and deadlines.
Social Media Management
Do you know how to get people to react to things you're posting online? If so, you're a master of engagement and could have a career in social media management. You can help a business create and maintain their online presence on multiple social media platform sites. Most social media specialists focus on a specific type of platform, such as Pinterest or Instagram (photo) or Tiktok (video).
Social media managers have to collect and analyze data, manage some customer service interactions, and know how to connect with an audience. It could also be useful to learn social media management software like HootSuite or Sprout Social.
Teaching Online
Do you have an education degree? Teachers can do well online by teaching there. Generally, teachers work online through a community college or university providing online classes to schools that are partly or fully online. If you're certified to teach, this can be an easy way to teach without ever leaving the comfort of your home office.
You'll need to manage time well, create educational materials like syllabi, and be an expert communicator.
Whether you're looking to work fully at home, pick up a few hours of work per week, or enjoy a part-time or freelance job on a contract basis, working online provides many opportunities to make a living wage. What's even better — you can combine multiple opportunities to make one stable income.
Copyright 2022, LibertySons.org