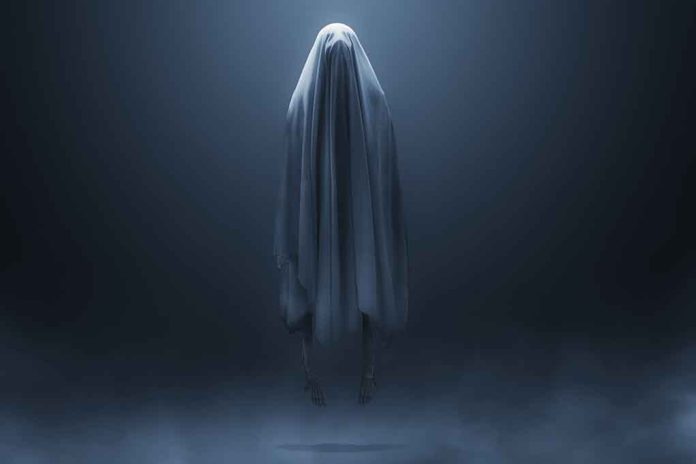 (LibertySons.org) – Have you ever entered a building and felt like someone was watching you even though nobody was around? Or maybe you've heard a tale about a location being haunted. America is filled with places that are reportedly haunted, but a few of them stick out more than others.
1. St. Augustine Lighthouse
St. Augustine, Florida, is the oldest continuously occupied city in the United States. Founded in 1565, the city boasts several locations that people claim are haunted. The most notable is the lighthouse that sits a few miles from downtown.
According to its website, the St. Augustine Lighthouse was taken care of by someone named Hezekiah Pittee in the 1870s. He had three daughters and a son. Two of his daughters drowned in a tragic accident, and now people claim the little girls' spirits haunt the grounds. One man who rented the Keepers' House in the 1960s reported he saw a small girl standing next to his bed in the middle of the night.
2. 1600 Pennsylvania Avenue
The White House isn't just the home to the president of the United States; it's allegedly a place where ghosts like to chill. The ghost of Abigail Adams, the wife of America's second president, is said to walk through the walls. Others have reported seeing her carrying laundry. Abraham Lincoln, the 16th president, has been seen so many times the popular phrase "Lincoln's ghost" was born.
There have also been sightings of Andrew Jackson, Thomas Jefferson, and others.
3. Gettysburg
The Pennsylvania battlefield was the location of the most deadly battle in the entire Civil War. More than 8,000 people died in the conflict there in 1863. So, it goes without saying that there have been a lot of ghost sightings on the battlefield. People have said they can hear screaming, cannon fire, and drum rolls.
Copyright 2022, LibertySons.org