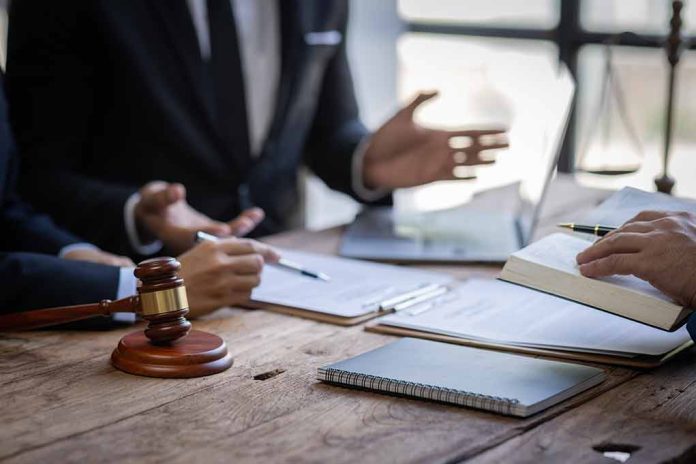 (LibertySons.org) – Like Americans around the country, Texans headed to the polls on November 7 to decide various issues and elect a handful of officials. In a surprising landslide outcome, Lone Star State voters solidly rejected a proposal to increase minimum and mandatory judicial retirement ages.
Listed on the ballot as Proposition 13, the measure would have raised the minimum judicial retirement age from 70 to 75. It would also have increased Texas judges' mandatory retirement age from 75 to 79. Proponents argued that people are living longer, and judges who serve longer bring wisdom and valuable experience to the bench.
The measure began in the Texas state legislature as House Joint Resolution (HJR) 107, where it easily passed both the House and Senate with bipartisan support to become a ballot referendum item. Because the resolution proposed to change the state constitution, voters had to approve it.
However, voters had other ideas. Few, if any, organizations campaigned against the proposition. Yet, Texans overwhelmingly rejected the measure, with 63% voting against adopting it compared with 37% in favor — nearly twice as many people opposing the proposal as approving it.
The election result surprised legislators and judges alike. One legislative author of HJR 107, Cody Vasut (R-Angleton), told the Texas Tribune that voters might be drawing parallels between President Joe Biden's age and performance and deciding they "do not want someone as a judge who is like him." Yet, Vasut pointed out that Texas maintains "a variety of procedures" for removing incompetent officials, "regardless of age."
State District Court Judge Doug Woodburn, serving the 108th district in Amarillo, would have benefitted from the proposition had it passed. The 74-year-old jurist isn't really ready to retire and had planned to run for reelection pending election results, which "flabbergasted" him. Now, he said he'd need to evaluate whether "I want to do anything else." He had a family law practice before his 2009 election to the bench.
Other judges facing similar decisions now that the measure has failed include Texas Supreme Court Chief Justice Nathan Hecht, Texas Supreme Court Justice Debra Lehrmann, Court of Criminal Appeals Justices Barbara Hervey, Sharon Keller, Scott Walker, and Bert Richardson.
~Here's to Our Liberty!
Copyright 2023, LibertySons.org