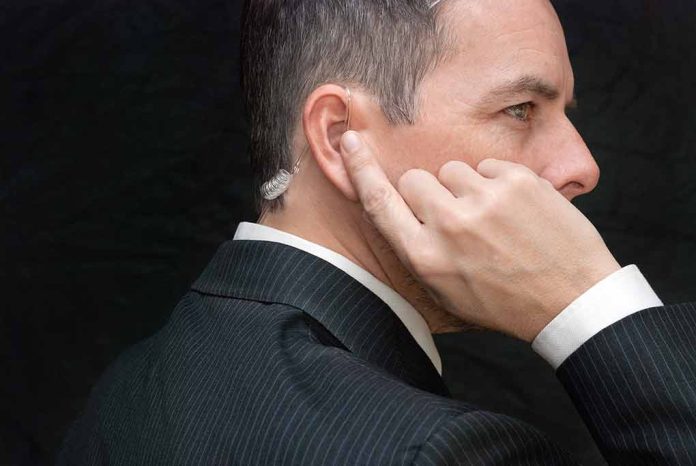 (LibertySons.org) – The Washington, DC, Metropolitan Police Department (MPD) has reported a significant year-on-year increase in violent crimes, 39%, and property crimes, 27%. So, Secret Service agents protecting Naomi Biden, 29, President Joe Biden's oldest granddaughter, took no chances at nearly midnight on November 12 when they encountered three individuals breaking the window on a parked, unoccupied, unmarked Secret Service vehicle while escorting their protectee. One agent fired shots during the incident, but nobody reported injuries.
Witnesses reported seeing the suspects flee the scene in a red car. Anthony Guglielmi, the Secret Service spokesperson, said the agency released a bulletin to local law enforcement agencies asking them to look out for the vehicle and suspects. MPD and the Secret Service were investigating the incident, and an MPD spokesperson told reporters the US Attorney's Office would "independently" review the case.
One of Biden's neighbors told the New York Post they had walked by the scene about an hour before the incident occurred, calling the street "dead" because of cooler weather conditions and the late hour. The resident explained that the Secret Service maintained reserved parking spots and actively monitored the neighborhood, making any suspicious activity on a quiet night more obvious.
A recent carjacking of a Congressman in the area might also have put agents on high alert. On October 2, three masked suspects pointed guns at Rep. Henry Cuellar (D-TX) and took his car just after he parked it that evening less than a mile from the Capitol. The assailants didn't harm Cuellar, though the incident shook him.
Cuellar's Congressional colleagues expressed their support for him and their gratitude that he escaped unharmed, and President Biden called the lawmaker after the incident. The US Capitol Police, MPD, and the FBI coordinated to recover and process the white Toyota crossover for clues but were unable to apprehend the perpetrators.
~Here's to Our Liberty!
Copyright 2023, LibertySons.org