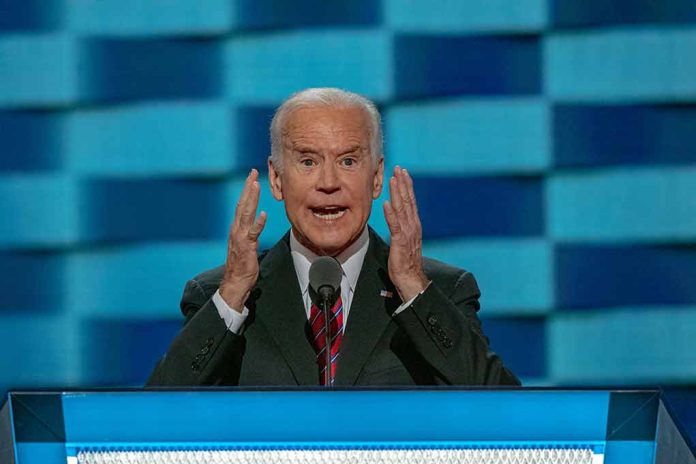 (LibertySons.org) – Laura Daniel-Davis received a significant promotion to acting deputy secretary of the Department of the Interior (DOI) from the Biden Administration on October 31, even though the previously nominated career government employee couldn't pass two Senate confirmation votes to attain the role. GOP senators blocked her because of her past advocacy for far-left climate policies as an operative for the National Wildlife Federation.
She replaces Tommy Beaudreau, the outgoing Interior Deputy Secretary, who the Senate confirmed to the position in June 2021 after Daniel-Davis failed two Senate confirmation votes. On January 23, 2023, the White House announced its intention to re-nominate Daniel-Davis for the number two DOI position. However, on March 10, 2023, Sen. Joe Manchin (D-WV), chair of the Energy and Natural Resources Committee (ENRC), signaled that he would block her nomination from moving forward because he objected to her history of prioritizing environmental over security policy when making energy-related decisions in the DOI.
Daniel-Davis also faces a House investigation led by Reps. James Comer (R-KY) as chair of the House Oversight Committee and Bruce Westerman (R-AR) as chair of the House Natural Resources Committee regarding energy policy decisions she made in her previous position as Principal Deputy Assistant Secretary for Land and Minerals Management.
Sen. John Barrasso (R-WY) described her as "totally opposed to unleashing American energy." He claimed her stance was why the Senate ENRC "twice refused to confirm her nomination." He described the administration's end-run ploy to promote her without Senate approval as proof of Biden's "anti-American energy agenda."
Michael Chamberlain, director of Protect the Public's Trust, a non-partisan watchdog group focused on holding public officials accountable to a common set of ethics and rules without regard for party or ideology, echoed Barasso's sentiments. He insisted that DOI Secretary Deb Haaland telegraphed her priorities with this latest move.
Chamberlain called Haaland's audacious decision "a slap in the face," pointing out she's rewarding Daniel-Davis with a higher position while facing a House ethics inquiry and after a Senate committee rejected her previous nomination two years ago. His organization filed an ethics complaint last year against Daniel-Davis and the DOI for their roles in a federal oil leasing pause.
~Here's to Our Liberty!
Copyright 2023, LibertySons.org