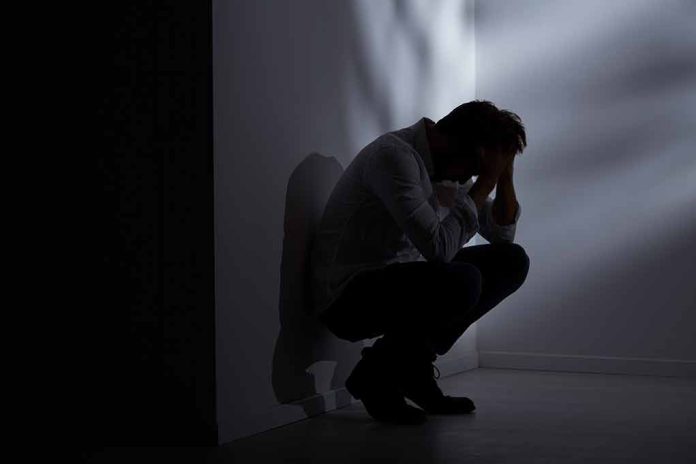 (LibertySons.org) – Many people find suicide a difficult subject to discuss. For instance, law enforcement and firefighters are more likely to succumb to suicide than to die in the line of duty, according to a 2021 NIOSH Science blog from the CDC. Recently, the Los Angeles Sheriff's Department (LASD) lost four active or retired members to suicide in less than 24 hours.
The nightmare scenario began on Monday, November 6, around 10:30 a.m., in Valencia, California, when investigators reported the death of Cmdr. Darren Harris, an active department member, from an apparent self-inflicted gunshot wound.
Around 12:50 p.m., detectives responded to a call in Quartz Hill near Lancaster at the home of Greg Hovland, a retired LASD member. They found Hovland dead and suspected suicide, but the coroner hasn't completed a medical examination.
Deputies investigated another possible suicide at a home in Stevenson Ranch around 5:40 p.m. Monday. The victim, a 60-year-old woman, had worked at the Pitchess Detention Center in Castaic as a custody assistant. The coroner's office was withholding her name pending notification of her family.
Detectives rushed to a hospital in Pomona on Tuesday morning at approximately 7:30 a.m. after first responders found a victim unresponsive and transported the individual. Doctors declared the LASD employee dead before detectives arrived. Reportedly, the employee worked in the maximum-security portion of the Pitchess jail, part of the North County Correctional Facility, according to a LASD source who had no authorization to discuss the matter.
Sheriff Robert Luna issued a statement referring to the losses and tragedies the department had suffered this year and expressing the shock and grief LASD members felt after learning about the deaths of four colleagues in less than a day. He reminded his employees and the community to stay in contact with one another and monitor the welfare of those they care about. He also offered confidential counseling to department members.
The CDC blog mentioned that the stigma of counseling or reaching out for mental health assistance often prevented first responders from obtaining the help they needed, leading to higher suicide rates than among the general public.
If you or someone you know experiences emotional distress or suicidal thoughts or ideation, help is available 24/7 by calling or texting 988 or going to the 988 Suicide & Crisis Lifeline website. It's free and confidential.
~Here's to Our Liberty!
Copyright 2023, LibertySons.org