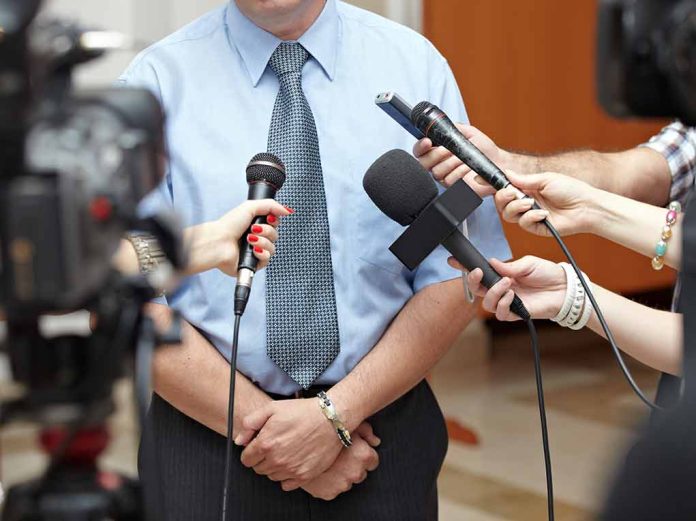 (LibertySons.org) – Many Americans exercised their right and civic duty to vote on November 7, and nationwide election workers filled offices to tabulate the votes. Yet some offices in the states of Washington, Georgia, and three other states found themselves targets of terrorists seemingly intent on stopping the vote.
The Incidents
On Wednesday, November 8, Washington Secretary of State Steve Hobbs (D) issued a statement saying election workers in the offices of Pierce, King, Spokane, and Skagit Counties evacuated their offices the day before after receiving envelopes containing unknown powdery substances. Because state, local, and federal authorities were investigating, Hobbs said his office couldn't say anything more about the current cases.
However, Hobbs mentioned incidents from the state's August primary, during which election officials from King and Okanogan counties also received envelopes containing suspicious substances. In those cases, the secretary said the US Postal Service (USPS) found traces of fentanyl present in the King County envelope but determined the Okanogan letter was safe.
Hobbs stressed the importance of safeguarding election worker safety and called the current and previous incidents "acts of terrorism to threaten our elections."
On November 9, Brad Raffensperger (R), Georgia's Secretary of State, told reporters, "secur[ing] elections and protecting the men and women who [work] our elections" remains his highest priority. The Georgia secretary made the announcement after the FBI and the USPS Inspection Service informed election officials in at least one office in Georgia and offices in other states they had intercepted envelopes containing fentanyl.
Echoing Hobbs, Raffensberger called the actions "domestic terrorism" and opined that the perpetrators were trying to frighten election workers from serving at the polls.
Looking for Motives
Neither the FBI nor the USPS Inspection Service will comment on ongoing investigations. Yet, Tacoma Police Spokesperson William Muse told reporters that a message inside the envelope found there only talked about "stopping the election." He said it didn't identify a political candidate or issue or groups affiliated with any religion.
CBS reported that an unidentified senior US official told them authorities had found letters addressed to polling places in California, Nevada, and Oregon, in addition to Washington and Georgia. No reports of injuries or illnesses have surfaced. Still, Raffensberger told reporters he wanted to make sure election offices receiving mail had access to Narcan, a rescue used to reverse opioid overdose. The Georgia leader wants to provide training in its use at an upcoming election conference.
Currently, investigators are treating the wave of letters as related based on the timing.
~Here's to Our Liberty!
Copyright 2023, LibertySons.org