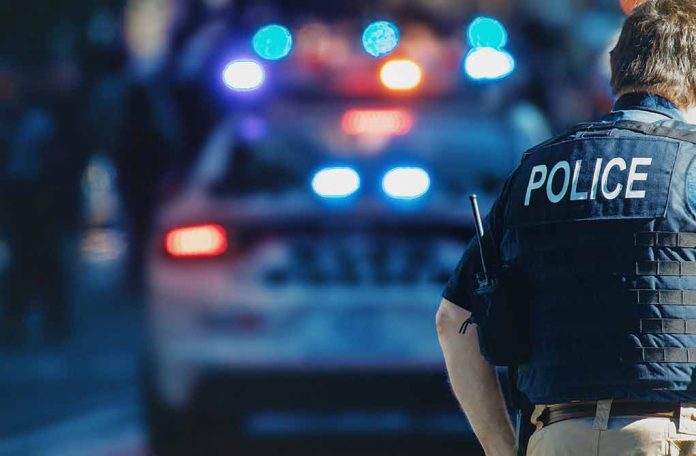 (LibertySons.org) – Wars rarely stay neatly contained on the battlefields, and the current conflict between Israel and the Sunni Islamic group Hamas is no exception to that rule. Because Hamas is largely motivated by hatred of Israelites, nearly all of whom are Jewish, there's a risk of terrorist attacks against members of that faith all around the world. That threat, and a general increase in religious tension, has pushed California officials to spend money on increasing security at places of worship.
Newsom Announces Funding Increase for Police Presence
On October 19th, California's Democratic Governor Gavin Newsom posted a message on X (formerly Twitter) and announced, "I'm on my way to Israel." He said he planned to meet victims of the October 7th Islamist terrorist attack that began the military conflict and resulting war and offer his state's support. Newsom was already supposed to be traveling to a climate conference in Hong Kong. Now, he seems to have rearranged his schedule to take in Israel on the way.
Newsom has prepared the ground for a good reception in Israel. Before leaving, he announced California would be sending medical supplies to the region –- which will include Palestinian-controlled Gaza –- and he also pledged $10 million to put extra police protection around places of worship, particularly synagogues and mosques; these are likely to be at most risk.
In his statement announcing this funding, Newsom said, "No matter how and where one prays, every Californian deserves to be safe." On top of the immediate police funding, he's also releasing another $20 million to the California State Nonprofit Security Grant Program, which provides security for religious groups and other nonprofits.
If there's going to be terrorism at U.S. religious buildings, California is the place where it's probably most likely to happen. The American Jewish Population Project says the state has the second-largest Jewish population of any state; meanwhile, the Arab American Institute claims it has the largest number of Arab-Americans. That guarantees the state a large supply of synagogues and mosques, along with an equally large supply of people who're likely to be offended by them.
The terrorist attack has unleashed a wave of pro-Palestinian protests and anti-Semitic incidents; while nobody has attacked a synagogue in the United States yet, there's likely to be an increased risk of that happening as long as the war lasts. Even California's ultra-liberal governor has recognized the danger. Unfortunately, some Democrat politicians are inflaming the situation instead of working to calm it down.
~Here's to Our Liberty!
Copyright 2023, LibertySons.org