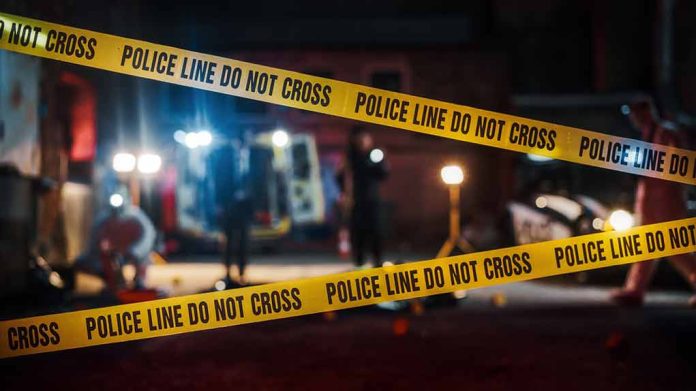 (LibertySons.org) – On the morning of February 24th, the Fairfax County Police Department (FCPD) responded to a 911 call, where a female caller relayed her friend was hurt. A male joined in and said he had shot someone. When officers arrived on the scene of the Reston home, they found 37-year-old Christine Banfield suffering from stab wounds and 39-year-old Joseph Ryan with gunshot wounds, both in the upper body area. From there, a months-long investigation ensued, and now authorities have arrested an au pair in connection with the man's death.
In an October 19th post, the FCPD Public Affairs Bureau revealed that detectives had arrested 23-year-old Juliana Peres Magalhaes. She has been charged with second-degree murder in the shooting death of Ryan. Detectives are still piecing together the entire crime scene but believe that the forensic evidence points to Magalhaes as the shooter.
When it comes to the death of Banfield, authorities have yet to confirm whether Ryan was involved. There's also no explanation for his presence in the home at this time. Lieutenant Erin Weeks said the crime scene was "horrific," and there were no signs of forced entry. It was later determined that Banfield's husband, Brendan — who initially said he shot Ryan — was not the one to pull the trigger. At the time, a 4-year-old girl was also in the home.
Magalhaes is currently being held at the Adult Detention Center without bond. Brendan Banfield has not been charged in connection with either of the crimes or for initially lying to police after it was determined he had been "outside of the home" at the time of the incident. Authorities are still working on a motive for Ryan's death.
Anyone with any information on the deaths is asked to call the FCPD's Major Crimes Bureau at 703-246-7800. They can also call and leave anonymous tips at 1-866-411-8477.
~Here's to Our Liberty!
Copyright 2023, LibertySons.org