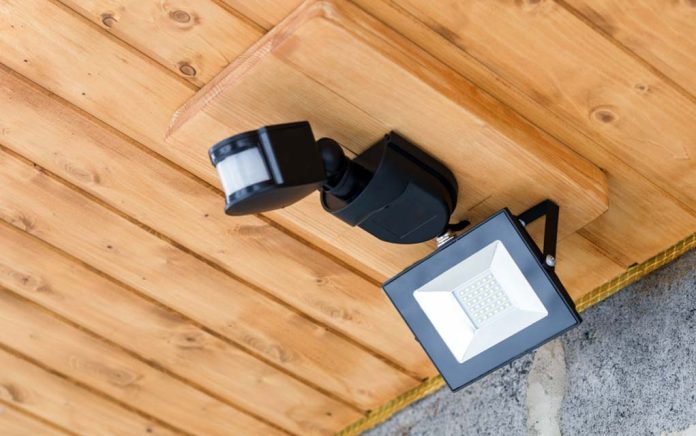 (LibertySons.org) – In the US, a burglary occurs every 25.7 seconds, according to the FBI. Although police departments around the country respond quickly and professionally, doing our part to protect those things near and dear to our hearts is certainly in our best interests. We have 5 simple tips for reducing burglary and invasion risks for homes, businesses and properties.
Let There Be Light
One of the best ways to keep unwanted visitors from approaching your property is to light up the perimeter. Consider these lighting sources:
Continuous lighting such as flood or boundary lighting.
Motion-triggered security lights.
Sidewalk solar.
Pole lighting, including emergency or standby lights.
Keep areas in and around your property perimeter lit up. This lets passersby know that the homeowner is keeping a close eye on their belongings.
Invest in a Reliable Security System
There are several models and types of security systems available for every size property and budget. While installation may take some time, it's a simple way to keep track of property perimeters and what's going on outside. Cameras situated strategically at all entry points, as well as window and door alarms help protect your home and family at all times.
Check All Entry Access Points
Common entry points for most burglars are unlocked windows and doors. Now is the perfect time to take a close look at all of your property's entry points. Here are some tips to follow:
Make sure windows lock and seal properly.
Doors should have a strong locking mechanism. Jambs and frames should fit snug with no gaps or rotting wood.
Garage doors must come down to the floor properly to create a seal when closed.
Remember to check attic areas and outbuildings for gaps, missing boards and unlocked entryways. Thieves may gain entry to these locations to get past security alarms and cameras.
Eliminate Hiding Areas
More burglaries and thefts occur during daylight hours as opposed to at night. If you have overgrown bushes on the side of your house or an outbuilding with unlocked or missing doors, burglars may plan their attack by hiding in those spaces to see when you leave or go to bed. Keep your yard debris-free. Even a line of trees might be a place for spying eyes to monitor your habits and routines around the house.
Consider Simple Automation
If you're far from home and realize you've forgotten to set the home security alarm or lock windows, all may not be lost if you've invested in a home automation system.
Using a smart hub, you may be able to turn on lights remotely, set your security system anytime you wish and even watch who is coming and going into and around your home while you're away through security cameras.
It can be as simple as a few clicks of a button on your smartphone. Automation may simplify home safety and your life.
Buttoning up your property might bring you more than peace of mind, it may help improve the value of your home and lower homeowner insurance costs, too. It's always better to discourage a burglary or home invasion, increasing the overall safety of your neighborhood. We may not be able to control what other people do, but we can control how we prepare and react, especially when it comes to safeguarding our families, homes, businesses, and property.
Copyright 2020, LibertySons.org