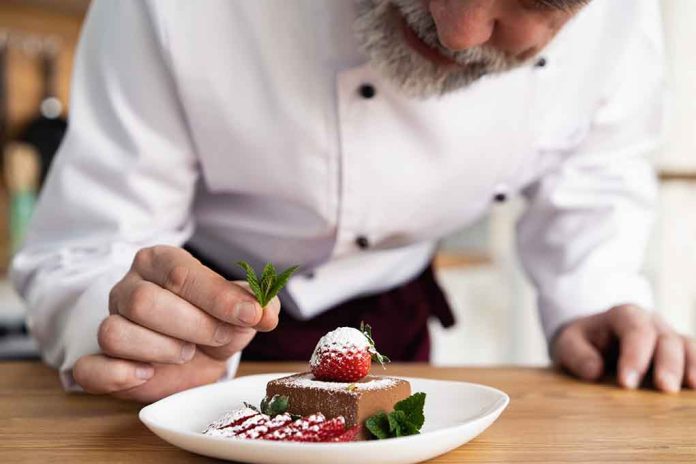 (LibertySons.org) – Americans love their desserts. No matter where a person visits in the US, they will find something delicious and sweet as a treat. While a list of the country's favorite treats is subjective, nearly everyone agrees on some.
Ice cream. Americans absolutely love the creamy, frozen dessert. Yahoo Food reported on a study from IBISWorld that reportedly showed citizens ate $8 billion worth of ice cream in the US in 2021. Chocolate, vanilla, and strawberry are the most popular flavors.
Often when people are trying to describe how patriotic something is, they might use the phrase "as American as apple pie." That's because the delicious, fruity dessert is quintessentially American. German and Dutch immigrants reportedly tried to teach them how to make pie crusts in the 1700s. The country's first known cookbook, "American Cookery," published in 1796, included a recipe for the dessert.
Cheesecake is another of the most popular desserts across the US. A wide range of varieties exists, including with and without a crust. Some people love fruit added to the top of their cake, while others prefer when it's mixed into the batter. It's one of the most versatile treats because of the different flavor possibilities.
One of the South's sweetest holiday traditions is all dolled up in this reimagined dessert. 😍 Get our Ambrosia Cheesecake recipe here: https://t.co/17Tsla0k0a pic.twitter.com/PVbCSPc3b0

— Southern Living (@Southern_Living) November 26, 2022
Of course, no list of the nation's favorite desserts would be complete without mentioning cookies. Chocolate chip, sugar, snickerdoodle, and on it goes. Like cheesecake, only imagination limits the flavor combinations for cookies. According to Better Homes & Gardens, Americans like chocolate chip cookies the most.
What's your favorite dessert? Is there something that you think should be on our list? Shoot us an email and let us know!
Copyright 2022, LibertySons.org