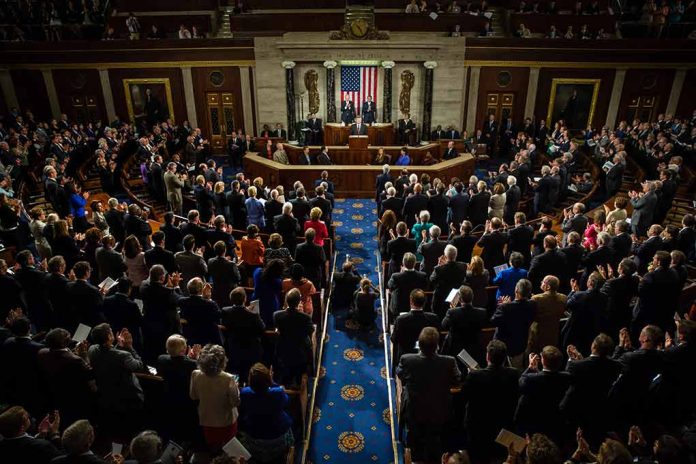 (LibertySons.org) – A growing number of issues have begun highlighting political fissures within the Republican party. Continuing Ukrainian aid has become one significant point of discussion. As lawmakers debate ways to cut spending amidst a growing split in continued support for Ukraine's defense efforts, Ukrainian President Volodymyr Zelenskyy is visiting Washington, DC, to make a personal plea.
President Joe Biden approached Congress in August asking for $24 billion in supplemental defense and humanitarian aid to Ukraine. Republicans generally approved a previous supplemental request in 2022 while Democrats held the House. Yet, many Republicans are currently questioning the wisdom of continuing to send such massive aid packages.
Zelenskyy traveled to the US to appeal to the United Nations in New York and both Houses of Congress. Some have labeled his trip a "charm offensive" as he tries to shore up continuing support for his nation's resistance efforts at a critical point as winter threatens.
While House Speaker Kevin McCarthy (R-CA) supports aid to Ukraine, he believes lawmakers writing legislation proposing another aid package should present it as a stand-alone bill, not as a rider on another piece of legislation like the defense appropriations bill or a continuing resolution (CR) to fund the government temporarily. He argues that a standalone measure would allow for floor debate and wouldn't potentially compromise other measures.
Alternatively, Senate Minority Leader Mitch McConnell has prioritized aid for Ukraine. The GOP leader has even talked about adding the requested Ukrainian aid package as a rider to any short-term funding bills the House might pass despite House GOP leaders' warnings against the move.
An organization called Republicans for Ukraine recently issued a Report Card for Congress members based on their public statements and past votes for support for Ukraine, according to The Hill. While 82 of the 222 House Republicans earned an A for their efforts, 72 others earned an F. The trend continued to show more overall support, with 43 members making a B while only 17 achieved a D. Eight members appeared somewhat neutral, receiving a grade of C.
Many of the individuals who earned failing grades are also members of the House Freedom Caucus and hold values consistent with America First policies. Yet many of those earning A grades for their continued support for Ukraine served in the military or the intelligence community or have extensive foreign relations backgrounds.
The conflict points to growing rifts in the GOP, hinging primarily on budgetary concerns but also involving foreign policy.
~Here's to Our Liberty!
Copyright 2023, LibertySons.org