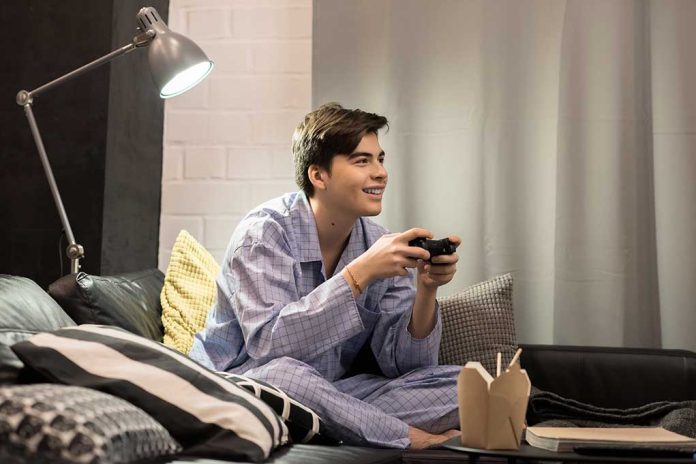 (LibertySons.org) – Generation Z has had a rough time in the court of public opinion. There are many assumptions about these young people evidenced in a recent study that has painted them in a bad light by characterizing them as being lazy.
A Center for Economic and Policy Research report published on June 23, 2021, showed nearly 1 out of every 5 people ages 20 to 24 were not attending school or working in the first 3 months of 2021, an increase of about 740,000 people from 2020. This statistic, called the NEET (youth not in employment, education, or training) rate, represents about 3.8 million people.
Critics of the young generation claim this growth indicates an increased absence of motivation in America's youth who supposedly don't want to work or do anything productive with their lives. Those people blame a lack of values and Left-leaning political views for the shift. But their claim begs the question, is this a fair assessment?
Pathetic and scary indeed…
Study Finds a Culture of Laziness: Nearly 20% of Young Adults Are Throwing Their Lives Away for Nothing https://t.co/8Q8oFz0Agk

— NCAv8or (@MichaelKohut3) June 28, 2021
Maybe, it is not.  CERP also reported this age group was hardest hit by the pandemic lockdowns because they worked in fields where remote work was not an option. The pandemic was brutal for everyone, and the lockdowns instituted in all the states left people with few options due to massive business closures. In addition, the decision by many colleges and universities to go virtual drove enrollments down because many students felt they were not receiving the same value for their money since tuition rates remained largely unchanged.
The Pandemic problems continue to overwhelm many parts of the country despite recent efforts to reopen the nation's economy. US Bureau of Labor Statistics reported the May 2021 unemployment rate at 5.8%, a level much higher than pre-pandemic rates.
The young adults singled out by this study could be waiting for workforce conditions to improve, and many of them are waiting to begin school later this year as colleges and universities open to in-person learning. Isn't it better to give them the benefit of the doubt rather than accuse them of being lazy?
~Here's to Our Liberty!
Copyright 2021, LibertySons.org