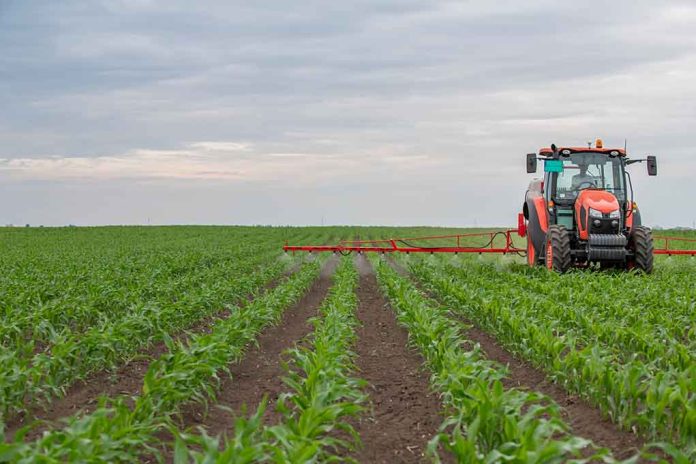 Finally! – Congress Unveils Groundbreaking Plan for Farmers
(LibertySons.org) – The COVID-19 pandemic exposed serious problems with the US food supply chain. Soon after the start of the crisis, stores saw empty shelves and experienced widespread shortages of various items. When the time came to abandon the big-name stores and look to local farmers and suppliers, there simply wasn't enough to go around. The lessons learned now have lawmakers concerned as the future of American farming remains unclear.
An Aging Problem
Farmers in the US average 60 years old, causing concern about the future of the industry. Those considered "young farmers," or under 35, make up a tiny fraction of the total number of agricultural producers. One in four are technically new to the industry, meaning they have less than 10 years under their belts. Farming is often a generational, family business with roots in communities going back decades or longer.
Those with poor or little credit history will find applying for assistance to start their new venture challenging at every step. USDA Farm Service Agency Administrator Zach Ducheneaux told NPR that federal loan requirements for new farmers are no different from seasoned veterans.
Location Is Everything
The number-one problem facing all farmers, regardless of how old, young, black, white, rich, or poor — is land. Real estate suitable for farming is in short supply and extremely expensive. Of course, those with more experience, wealth, and established equipment may be able to afford the vital commodity when it is available, making it challenging for young prospective growers who don't have the years and experience behind them to qualify for help.
Congress Plans to Act
Congress is well aware of the issues facing the US farming industry. Watching catastrophic breakdowns of huge pork farms, egg producers, and infant food factories is just the tip of the iceberg. The disaster of the impending breakdown of the American food chain lies just beneath the surface.
For the upcoming 2023 farm bill, members of the National Young Farmers Coalition want Congress to address the land access issue, ease restrictions on collateral for new farmers, streamline the application process for loans with a pre-approval system, and incorporate promotions for growing a new crop of farmers. Legislators negotiate and update a fresh bill every five years, setting the policies to run into the next executive term.
For next year's bill, more than anything, ensuring the future of one of America's most vital industries means attracting a younger collective of agricultural enthusiasts.
~Here's to Our Liberty!
Copyright 2022, LibertySons.org