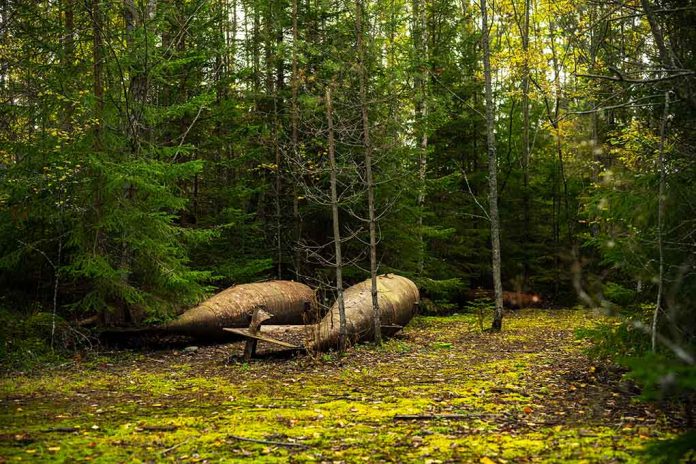 Mysterious Bomb Found – Evacuations Ordered!
(LibertySons.org) – The River Po in Italy is shrinking due to a persisting drought, dropping water levels extraordinarily low. Because of the situation, two fishermen near Borgo Virgilio made an alarming discovery on July 25. The men were quick to alert authorities, who determined it was an undetonated US bomb from World War II.
Drought-stricken waters of Italy's River Po are running so low they revealed a previously submerged WWII bomb. https://t.co/0Xv9vnsZL3

— Newsmax (@newsmax) August 10, 2022
The removal process was a significant undertaking by the military. The move forced officials to shut down traffic on the river and nearby railroad tracks and roadways. Out of safety concerns, the army also put the air space above the area into lockdown.
Officials evacuated around 3,000 people from the region around the discovery site. The village's mayor, Francesco Aporti, noted that the movement of citizens was a little tricky because some did not want to leave. Still, the military would not continue with the operation until everyone was gone, so officials were able to convince the civilians to vacate the area.
The bomb weighed about 1,000 pounds and contained over half its weight in explosive materials. Authorities removed the weapon from the riverbed on August 7. They transported it to a quarry about 30 miles away, where experts detonated it successfully without incident.
The finding of the bomb is eerily similar to the discovery of multiple bodies in Lake Mead in Las Vegas, Nevada. Low waters due to drought conditions there have caused four sets of human remains to appear. Authorities are still investigating those cases. What other once-buried secrets will resurface?
~Here's to Our Liberty!
Copyright 2022, LibertySons.org