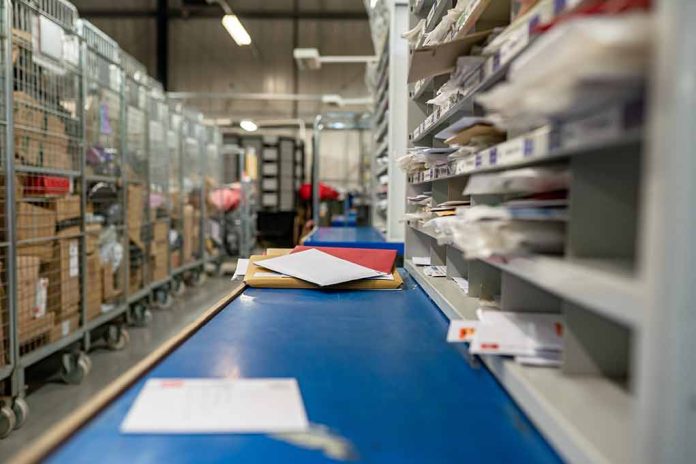 (LibertySons.org) – In January, a woman holding dual Canadian and French Citizenship pleaded guilty to trying to poison President Donald Trump and eight Texas law enforcement officials in the fall of 2000. On August 17, the Justice department announced US District Judge Dabney L. Friedrich of the US District Court for the District of Columbia sentenced the foreign national to 262 months, or nearly 22 years, in prison.
Pascale Ferrier, described by her defense attorney, Eugene Ohm, as an "inordinately intelligent" single parent of two who earned a master's degree in engineering after immigrating to Canada from France, processed castor beans in her kitchen in Quebec in the fall of 2020 and made ricin toxin, a substance the federal government considers a biological weapon. In September 2020, she included the ricin powder in threatening letters to then-President Trump and eight South Texas law enforcement officials who had detained her for approximately 10 weeks beginning in March 2019.
In the letters to Trump and the others, she referred to "a special gift" contained within the letter. She suggested she would "find a better recipe" if the toxin she used didn't work. In several of the letters, she also wrote she might instead use her gun when she could return to the US. She sarcastically suggested her recipients should "Enjoy!" their gifts. Ricin toxin works quickly and irreversibly to block the cell synthesis of proteins in mammals, usually causing death within 36 to 72 hours if breathed, ingested, or contacted by mucous membranes like the eyes.
PBS reported that Ohm said Ferrier, a grandmother, had no prior criminal record. At her sentencing, she described herself as a "peaceful and genuinely kind person," who becomes angered by corruption, abuses of power, inequities, and "stupid rules." She self-described as an "activist" instead of a "terrorist" as the government labeled her. However, despite saying she wanted "to find peaceful means to achieve" her objectives, she showed no remorse for her actions or empathy for her victims.
Judge Friedrich told the prisoner her actions weren't "activism." Michael Friedman, the prosecutor in the case told reporters the "appropriately harsh" sentence sends a clear message to other criminals. He added that "politically motivated violence" had " absolutely no place" in the US.
~Here's to Our Liberty!
Copyright 2023, LibertySons.org