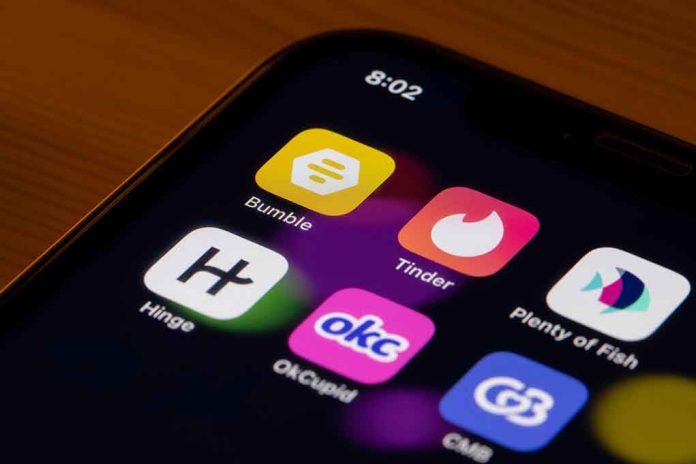 Dating App Murder – Woman Faces Charges After Her Brother Dies
(LibertySons.org) – Florida law states that a suspect will face charges for felony murder if anyone dies during a robbery attempt. Tat'yana Mekeva Gaston is under arrest for murder after her brother, Jermon Kennard, died while the pair was trying to rob someone. The siblings used a dating app to lure in the victim, who fought back and fatally shot the brother.
She didn't pull the trigger, but scheduled a date with a person that was actually a set-up for a robbery, deputies said. Her brother ended up being killed.https://t.co/5Y25NF8zT0

— Tampa Bay Times (@TB_Times) June 8, 2022
Gaston pretended to be someone named Jada on the dating app BLK. The accused allegedly matched with the unnamed victim and made plans to meet him at Kain Palms Apartments on May 31. Kennard was waiting near the meeting point to rob the individual.
Wearing a mask and brandishing a knife, Kennard attacked the would-be victim, who reacted to the threat by removing a concealed firearm from his waistband and shooting him. Kennard went to the hospital, where he died from injuries to his chest and head.
Gaston told police she thought her brother was selling an iPhone 13, and the situation was a sale gone wrong. Police quickly uncovered her lies after gathering evidence from text messages. Cameras caught the pair prior to the attempted robbery but failed to capture the knife threat or gunfire.
Authorities arrested Gaston on June 3 for murder in the second degree for her brother's death. She is out of custody on a $15,000 bond.
~Here's to Our Liberty!
Copyright 2022, LibertySons.org