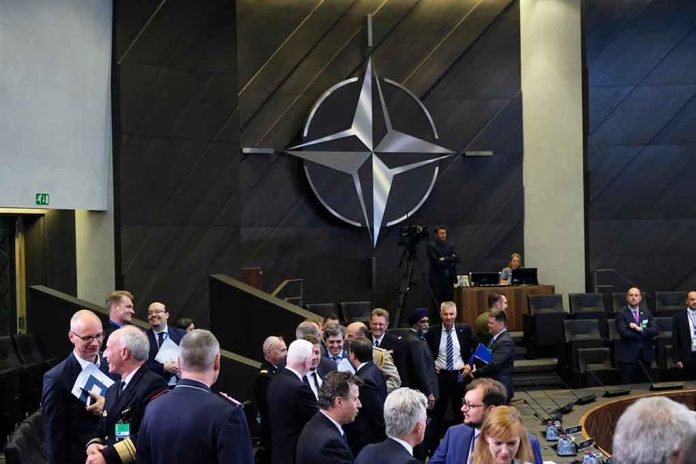 (LibertySons.org) – Multiple countries have enacted numerous sanctions against Russia for its action against Ukraine. But one of the biggest and potentially most damaging options is still on the table.
Countries, including the United States, have cut Russia off from many financial avenues, but access to the SWIFT international payments system remains open. In remarks on February 24, President Joe Biden asserted the United States wouldn't include SWIFT in the current sanctions. He noted allied countries are in agreement on the decision.
President Biden said the US and its international allies have decided not to cut #Russia off from the #SWIFT international payments system as punishment for invading #Ukraine, though the measure is still on the table in case the situation escalates. https://t.co/qq2ux8dxQQ

— The Epoch Times (@EpochTimes) February 25, 2022
Biden also said the penalties already in place are just as severe as a SWIFT removal but noted the last resort move always remains an option.
SWIFT is the messaging system banks use for transactions between institutions. It is an essential aspect of international business. Kicking Russia out of the system would significantly impact the nation's ability to export goods by hindering payment. It would also make it almost impossible for the country to borrow money or invest overseas.
Bill Browder, a financier and activist, stated removal from SWIFT is about the only thing that would get Putin's attention and change his course of action. Even so, the move would also make it more challenging for other countries to buy Russian oil and gas, negatively impacting prices around the world. Could that be why the world's leaders have yet to take this step?
~Here's to Our Liberty!
Copyright 2022, LibertySons.org