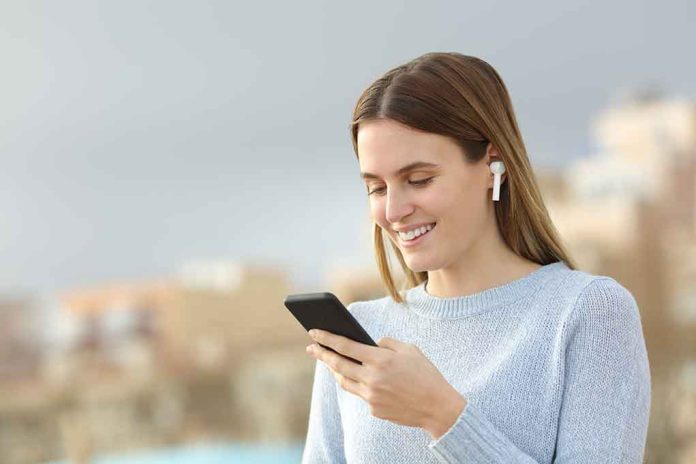 (LibertySons.org) – Product recalls often do not reach people in a timely manner. The process of issuing them can slow the news down, so individuals are unaware they own something that has a safety issue. During the holiday season, it is always a good idea to check for recalls on gifts you may buy for others — especially if you're considering gifting one brand of earbuds.
On December 1, E-filliate issued a recall for DEWALT Jobsite Pro wireless earphones with a recommendation to replace the product. The warning impacts about 301,800 units and covers items with no manufacture code and those with the following manufacture codes:
D4 1910
D4 1912
D4 2003
D4 2004
D4 2006
D4 2009
D4 2011
D4 2012
D4 2101
D4 2013
D4 2014
Home Depot, Lowes, other similar stores, and Cyberguys.com sold the product from December 2019 to July 2021.
#ProductRecall Alert: DEWALT Jobsite Pro Wireless Earphones https://t.co/2wMSW880iD

— The Home Depot (@HomeDepot) December 1, 2021
E-filliate issued the warning due to overheating issues. The problem may occur during use or charging and can result in burn injuries and fire. The company reported 61 incidents at the time of the recall from consumers.
Anyone who owns the earphones should contact the company directly. E-filliate will provide consumers with a postage-paid label to ship the product back to them, and upon receipt, the company will replace the faulty product.
~Here's to Our Liberty!
Copyright 2021, LibertySons.org