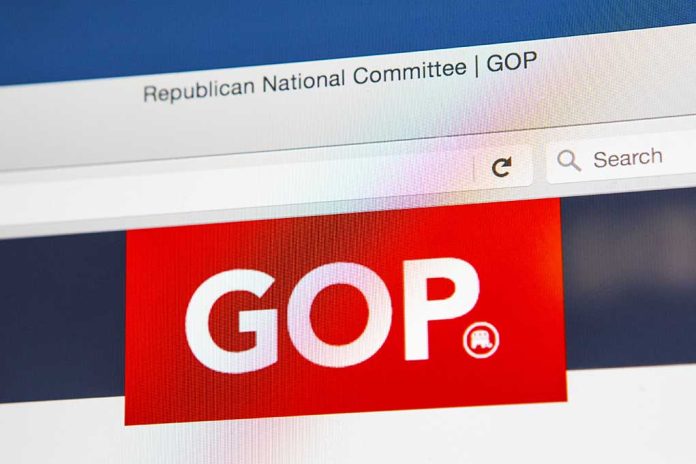 (LibertySons.org) – The Republican National Committee (RNC) is threatening to permanently pull out of the presidential debate process in the wake of increasing clashes with the Commission on Presidential Debates (CPD). RNC Chair Ronna McDaniel sent a letter to the CPD on January 13 citing a loss of faith in the organization and warning that it may ban Republican candidates from participating in future events.
The RNC's threat to prohibit the GOP's presidential nominee from participating in what it contends is a series of "biased" face-offs sponsored by the Commission on Presidential Debates could completely upend a decades-old campaign tradition. https://t.co/4mQyTkLrUK

— Newsmax (@newsmax) January 18, 2022
The RNC claims it contacted the CPD multiple times about concerns but received no meaningful response.
In her letter, McDaniel outlined several key issues, including partisan actions by board members, a lack of transparency, bias in moderator selection, and board members having a history of publicly denouncing the GOP nominee. The DNC offered several solutions that would restore the organization in the eyes of Republicans, but the CPD did not commit to making changes.
As a result, McDaniel is working to amend RNC rules to prohibit GOP presidential nominees from participating in CPD debates. She intends to bring the matter up at the organization's winter session. This is potentially an attempt to influence the organization into addressing GOP concerns. But it could also be a sign of Republicans pushing back against the perceived bias of institutions conservatives say are hostile to them and their causes.
The CPD responded by claiming that it only deals directly with candidates and plans to hold fair and neutral 2024 debates. Political scientist William Blake said if the GOP pulls out of the time-honored process, it could end the system as we know it — unless another organization steps in to host, anyway.
~Here's to Our Liberty!
Copyright 2022, LibertySons.org