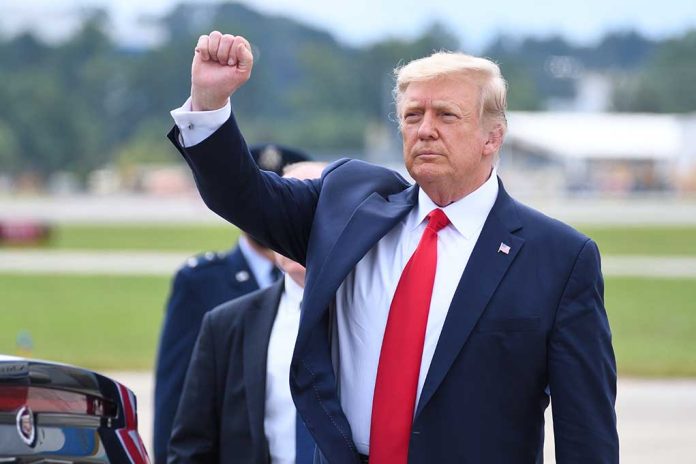 (LibertySons.org) – Sen. Tim Scott (R-SC) declared his bid to seek the Republican nomination for president in 2024 during a rally at the Charleston Southern Univerity on Monday, May 22. His announcement made him the 10th major GOP candidate to throw his hat in the ring. On Wednesday, Florida Governor Ron DeSantis joined the slate of conservative hopefuls by announcing his candidacy on Twitter Spaces alongside Elon Musk — an event plagued by technical difficulties. Still, analysts have observed that the widening GOP field of candidates is actually helping former President Donald Trump's odds of ultimately winning the nomination.
"The die-hard MAGA supporters won't vote for anyone but Trump," a MAGA official told the Washington Examiner. That logic leaves all the remaining candidates splitting the votes of those who don't plan to support the former president's bid for the nomination. The MAGA source estimated Trump commanded roughly 40% of Republican primary voters. A new survey could render his projection outdated.
A new CNN poll, conducted among 1227 adults, including 476 Republican-aligned voters and released on Wednesday, May 24, showed 53% of GOP-leaning voters would likely support Trump for the nomination. DeSantis came in second, with 26% supporting him. That represents a 27-point spread between the two candidates.
The survey also showed that primary voters have definitely ruled out some candidates, including former New Jersey Gov. Chris Christie, who 60% of Republican respondents said they would never support under any circumstances, as well as Arkansas Gov. Asa Hutchinson and New Hampshire Gov. Chris Sununu, each rejected by 55% of GOP voters from any consideration.
Moreover, in a scenario similar to the 2016 election cycle, analysts predicted that Trump would garner the majority of the Republican party's support while four to five rivals split the remaining votes, handing him the nomination.
The former president enjoys a 77% favorability rating among GOP-aligned voters, according to the CNN survey.
~Here's to Our Liberty!
Copyright 2023, LibertySons.org