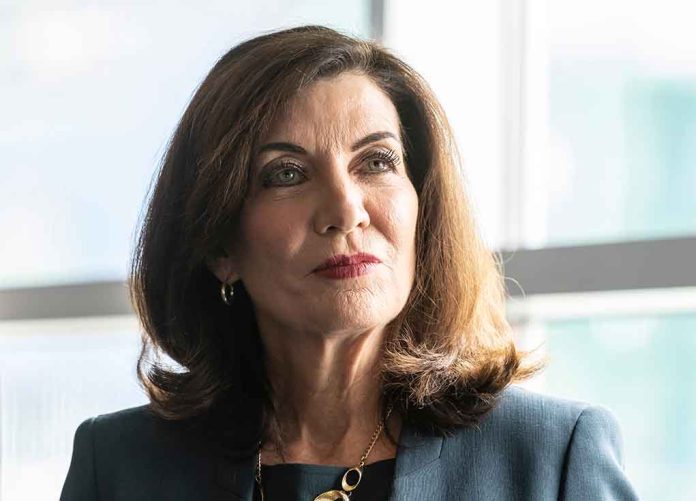 Grieving Mother Blames NY Governor for Death of Daughter
(LibertySons.org) – In April 2019, the New York State Legislature pushed through bail reform legislation that removed the option of bond for many crimes. In April 2020, under former Governor Andrew Cuomo (D), the NY legislature added more offenses to "bail-eligible" offenses. Evidently, their efforts were not enough, as one New Yorker learned by paying for the controversial reform with her life.
A Tale of Murder
Keaira Bennefield was reportedly in an abusive relationship. Her estranged husband, Adam Bennefield, brutally beat her. She took all the right steps, including capturing and making public a video of the attack. The victim even involved law enforcement, who arrested her husband and charged him with several crimes.
Shockingly, he only faced misdemeanor offenses, none of which qualified for remand, and the judge's hands were tied on the issue of bail. Officials could not detain him and released the suspect from custody.
Keaira Bennefield knew the law was no longer protecting her. Fearing for her life, she strapped on a bulletproof vest and left her home to drop her children off at school the day after her spouse's release. Still, the protective equipment didn't save her life. Adam Bennefield approached her vehicle, with her children inside, and shot her to death.
Had the system worked to keep the violent suspect behind bars, the victim may still be alive.
A Mother's Anger
Tammy Hudson, the slain woman's mother, told the New York Post she holds Governor Kathy Hochul (D) just as responsible for the murder as the man who pulled the trigger. The grieving parent said the leader's support for bail reform failed her family. Hudson indicated she feels Hochul should face homicide charges because she hasn't fixed New York's broken system.
The Governor's Stance
The governor wrote an op-ed for the New York Daily News in May, along with Lieutenant Governor Brian Benjamin (D), about the bail reform laws amid a lot of pushback about how they were leading to more crime. She called the move a success and said the increase in violence since the passing of the legislation was not due to the elimination of bail.
Hochul called it unfair to blame the policy for the violence but admitted some change was needed and proposed a plan to alter the law. The measure, if passed, wouldn't even go into effect until January 2023.
In response to Hudson's claims, a representative from Hochul's office offered words of support to the victim's family. The rep then turned the focus to all the good things the leader is doing to fight illegal activity. The spokesperson said Hochul is focused on safety and has done a lot of work to help reduce gun crimes. The statement stopped short of admitting the no-cash bail practice contributed to Bennefield's murder.
~Here's to Our Liberty!
Copyright 2022, LibertySons.org