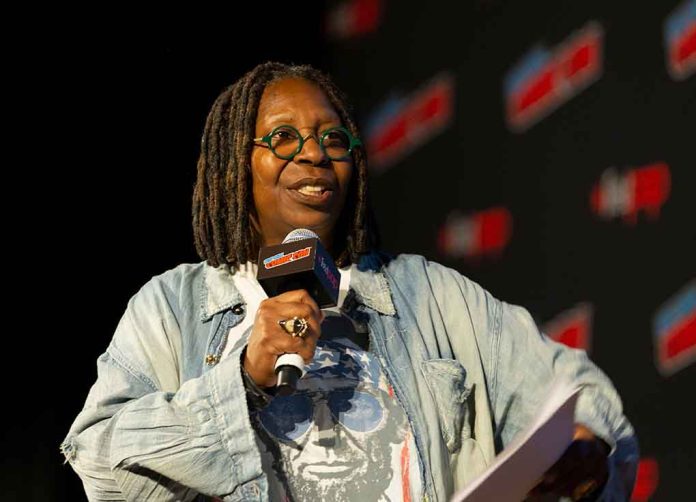 Whoopi Goldberg's God Announcement Is Downright Blasphemy
(LibertySons.org) – On August 3, former co-host Elisabeth Hasselbeck returned as a guest on "The View" and promptly debated Whoopi Goldberg over abortion. Recently back on the program after a suspension for offensive remarks about the Holocaust, the Leftist host tried to explain how God gave women the ability to make their own choices, which included ending their fetus' lives in the womb. Hasselbeck, a staunch conservative and Christian, vehemently disagreed despite consistent pushback from the actress.
Leftist Whoopi Goldberg Suggests God Supports Killing Unborn Babies
https://t.co/rm84yPsXi9

— ꧁༺𝐕𝐢𝐤𝐭𝐨𝐫𝐢𝐚𝐧𝐚༺꧂ (@8102ops) August 4, 2022
The former host tried to explain her point of view that women have other options, and she urged them to seek out pro-life clinics that can help. While Goldberg acknowledged that was a nice idea, she also stuck to her convictions that God gives people free will.
The comedian also spoke about the Bible, saying it gives a clear message to treat people the way we would want them to treat us. Her interpretation was that removing the option of abortion is making a decision for another person, and she refuses to do that. The multiple award-winning superstar further claimed that God gave humans intelligence to work through the options and make decisions that are right for them and their situations.
Hasselbeck countered, asking about the unborn child's life and whether it has value. The Christian advocate stated she believes it does.
~Here's to Our Liberty!
Copyright 2022, LibertySons.org