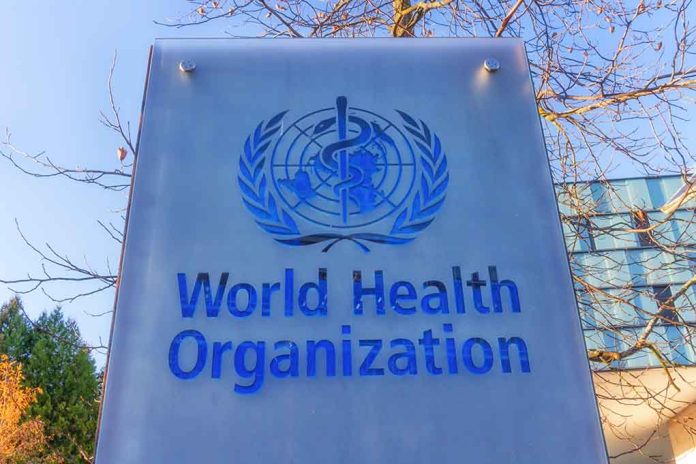 WHO Announces Sudden Change To Established Term
(LibertySons.org) – The World Health Organization (WHO) announced it will change its "Gender mainstreaming for health managers: a practical approach handbook." The document serves as guidance for healthcare providers. The agency will now recognize that gender can encompass more than male or female; they believe it exists on a spectrum.
WHO's Decision
The first edition of the guide came out in 2011, and the organization's statement said it was time for an update to reflect changes within the medical community. The handbook provides suggestions for healthcare workers on dealing with gender-related issues. The WHO said the goal is to fight against inequalities and discrimination based on gender.
The manual updates are in a review period because the transition occurs over the summer and fall. During this time, people can offer feedback and participate in workshops and interviews to allow them to offer opinions on the changes.
The group already has a document to address common expected questions. One example is an inquiry about why the establishment decided to make this declaration. According to the organization, "new scientific evidence" prompted the new guide.
Opposition to the Choice
Not everyone is on board with the WHO's decision. Jenny Gamble, a professor at Coventry University, said the choice to recognize more than two genders goes against "basic biology."
Penny Mordaunt, a member of British Parliament, insisted there's a difference between someone born female and someone born male. She noted these opinions are prevalent throughout her work in standing up for women and fighting against the misrepresentation of biological females.
I am biologically a woman. If I have a hysterectomy or mastectomy, I am still a woman. And I am legally a woman.
Some people born male and who have been through the gender recognition process are also legally female. That DOES NOT mean they are biological women, like me. pic.twitter.com/bdIya5I2RW

— Penny Mordaunt (@PennyMordaunt) July 9, 2022
Representative Tom Tiffany (R-WI) pointed out WHO was wrong about how COVID-19 spreads and he believes the organization is wrong about this too.
The organization that denied COVID could spread between people now also denies basic biology.

Joe Biden should immediately withdraw from the World Health Organization.https://t.co/jrg2BRb7Jm

— Rep. Tom Tiffany (@RepTiffany) July 12, 2022
Former Trump staffer Andrew Giuliani noted people's distrust of WHO is unsurprising given its ability to deny science.
I can't figure out why people don't trust the WHO?

Oh, that's right, because science has proven that there are TWO GENDERS.

Not a biologist, just sayin.
https://t.co/QPQKGKWGxf

— Andrew H. Giuliani (@AndrewHGiuliani) July 12, 2022
An Ongoing Discussion
The battle over the topic isn't something new. In fact, it's a conversation happening all over the world in private and political sectors.
Author JK Rowling offered support for The Daily Wire's Matt Walsh's take on the issue. She called the gender identity fight misogynistic and threatening to women.
Upon taking office, President Joe Biden signed an executive order to expand discrimination protections to include gender identity. But on June 1, 2021, Florida Governor Ron DeSantis (R) put the Fairness in Women's Sports Act into law. The legislation limits women's sports to those who are born female. Heritage Action Executive Director Jessica Anderson explained how this fight to recognize more than male and female goes against women's rights.
The decision by WHO to make these changes to its handbook may not cause big waves. Still, moves like this by influential groups may slowly shape a narrative contrary to many people's belief systems.
~Here's to Our Liberty!
Copyright 2022, LibertySons.org