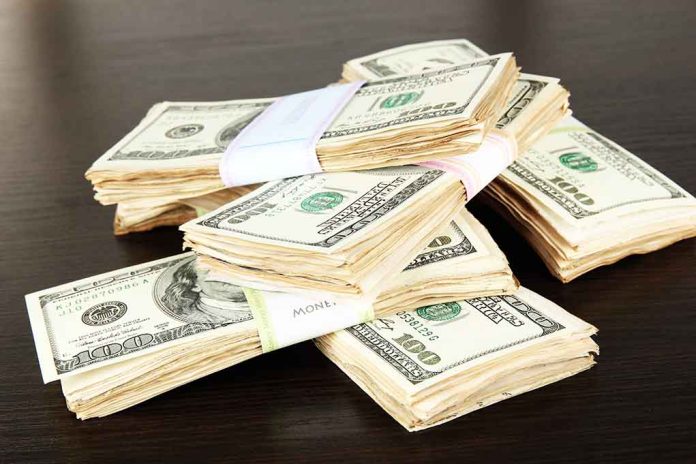 Democrat Governor BREAKS Promise – Completely Backs Out!
(LibertySons.org) – During a press conference on April 20, 2020, Michigan Governor Gretchen Whitmer (D) promised her constituents she would "lead by example" amid the pandemic shutdowns and take a pay cut of 10%. But, according to The Washington Free Beacon, state records from MIRS News show she only gave up a portion of her salary three times. By September, it became evident the governor was done giving back to the state.
Whitmer Pledged To Cut Her Pay for Duration of Pandemic. She Gave Up After Five Months.

Via @CAndersonMO https://t.co/6PprXrrqv6

— Washington Free Beacon (@FreeBeacon) May 23, 2022
According to Ballotpedia, Whitmer earns an annual salary of $159,300. She paid back only $4,917. Her pledge was originally to stand with the people of Michigan who were under mandatory lockdown orders. They couldn't work and businesses couldn't open. People were suffering due to the loss of income, yet the governor managed to hold onto the majority of her taxpayer-funded earnings.
The Center Square reported what Michigan Rising Action Director Eric Ventimiglia called a publicity stunt. He accused her of buying "positive coverage" and criticized her for not following through on her pledge. When The Washington Free Beacon reached out to Whitmer for a comment, her office didn't respond.
The situation isn't about how much money she paid, but rather that she didn't do what she promised. If she cannot stand by her convictions, what does that say about her leadership abilities?
~Here's to Our Liberty!
Copyright 2022, LibertySons.org