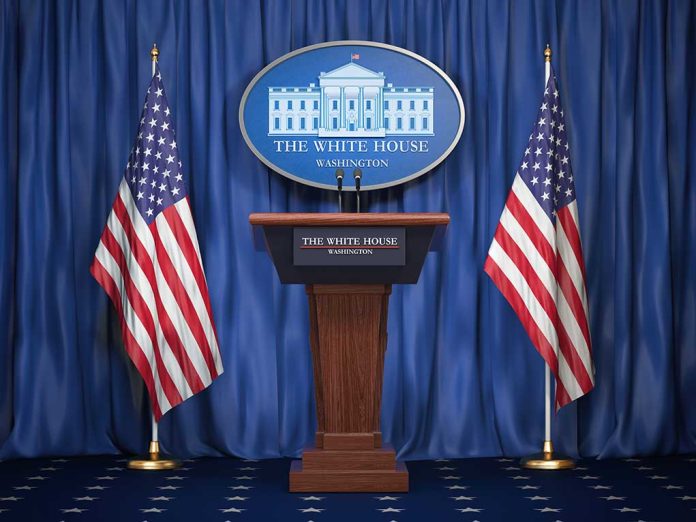 (LibertySons.org) – The dictionary definition of infrastructure is the public works system of a country. This system is what helps to keep the country moving. While that seems straightforward, Republicans and Democrats can't agree on what infrastructure includes when it come to drawing up a budget plan.
President Joe Biden's proposed infrastructure plan hasn't received a particularly warm welcome in Congress. He has countered a Republican offer with a few concessions, but both sides are still far apart on the overall cost, who will pay for it, and what should be included in the bill.
Bipartisan Reach (or Not)
The president continues to state he wants the infrastructure plan to be bipartisan. Through multiple meetings, the original $2.25 trillion plan has come down slightly to $1.7 trillion.
The newly redesigned plan still far exceeds the $568 billion plan conservatives put forward. Kevin McCarthy called Biden's revised plan a "progressive wishlist" that won't get Republican support in Congress.
They also have significant concerns over confirmation from White House Press Secretary Jen Psaki that the administration still seeks to fund the plan by increasing corporate taxation. Republicans want to support the proposal through user fees.
What's in Biden's Plan?
With so much money on the table, what exactly does Biden wish to do with it? Here's a look at some of the highlights outside the usual realm of infrastructure packages:
$65 billion for broadband expansion
$10 billion for debt and equity capital for small and mid-sized manufacturers
$115 billion to modernize select roadways
$174 billion for electric vehicle market
$400 billion for aging and disabled caregiving
$300 billion for manufacturing
$213 billion for housing on 2 million homes and units
$180 billion for research and development in critical technologies
$100 billion for workforce development
The only point where both sides seem to agree is the $65 billion for broadband expansion. On other traditional points, the sides are still far apart. For example, Biden wants $120 billion for roads, bridges, and other projects, but Republicans offered $48 billion. Many of these items seem as though they belong in stand-alone or more appropriately aligned bills.
The White House says Biden is willing to negotiate and open to many changes, including removing some of the funding points, which he will simply roll over into a different piece of legislation. Still, this latest offer doesn't give much hope liberals and conservatives will reach an agreement.
Moving Forward
The two sides seem to be moving further apart now that Biden outsourced negotiations to his White House staff, which is also a point rubbing Republicans the wrong way. Passing this as a bipartisan effort is not likely at this point, and Democrats urge Biden to move it through Congress by budget reconciliation instead of trying to get Republicans on his side.
The president is hesitant to do this considering his election platform was about unity. It looks like he will continue on the same path, but it could mean failure unless he's willing to meet in the middle with conservatives. Yes, he has come down roughly $550 billion on his proposed price tag, but there remains a considerable gap between what he wants to spend and what Republicans are willing to support as they work to protect the country from an incredibly progressive – and expensive – agenda.
~Here's to Our Liberty!
Copyright 2021, LibertySons.org