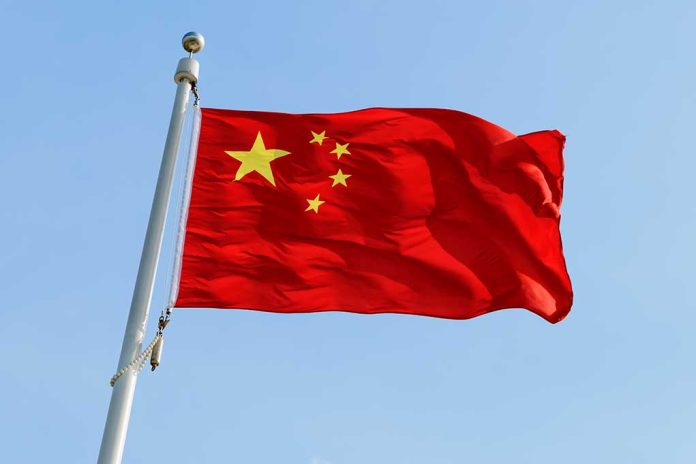 (LibertySons.org) – Historians credit Winston Churchill with saying, "Never let a good crisis go to waste," and perhaps the Chinese Communist Party (CCP) subscribes to the adage. For some time, China has positioned itself as a potential peacemaker in the Ukrainian conflict, but it began a more concerted effort in February during the G20 summit in India. As China's President Xi Jinping visited Russia's President Vladimir Putin from March 20 through March 22, White House officials, speaking during a briefing on March 21, urged the CCP general secretary to call Ukraine's President Volodymyr Zelenskyy to play a truly "constructive role" in the peace process.
John Kirby, the National Security Council's (NSC) strategic communications coordinator, pointed out that China has maintained a unilateral relationship with Russia since before the invasion last year. Despite Ukraine's membership as part of China's Belt and Road Initiative (BRI), an infrastructure plan through which China has leveraged influence throughout the developing world, Zelenskyy's previous public requests to speak with Xi have gone unanswered. Observers argue China can't currently qualify as "impartial" in the conflict because the nation has not conversed with Ukraine.
Of course he does because he's too incompetent to do anything himself. Maybe we also need China here to stop all this woke crap. Don't China focused on being woke. Biden White House Urges Xi Jinping to Call Zelensky, Play 'Constructive Role' in Ukraine https://t.co/c5qCNhtPEw

— Frederick Leathers (@FrederickLeath5) March 22, 2023
Still, Kirby argued that Xi could urge Putin to stop bombing civilian targets and committing war crimes. The Chinese leader could push for Putin to withdraw Russian troops from Ukrainian territory. However, Kirby worried Xi would suggest a cease-fire, allowing Russian troops to consolidate their positions and tacitly ratifying "Russia's gains and its [effort] to conquer its neighbor's territory… allowing Russian troops to continue to occupy… Ukrainian territory," according to the New York Times.
For his part, Zelenskyy has said he would only enter peace talks if the Kremlin withdraws its troops from Ukraine. While Kyiv officials hold out hope that China might exert pressure on Russia to withdraw, scholars like Yun Sun of the Stimson Center in Washington, DC, believe China remains more interested in protecting Russia. "There's an intrinsic need for China to maintain or protect the health of its relationship with Russia," Yun told the New York Times.
In the March 21 White House briefing, Kirby said Xi and Zelenskyy would "find no better friend" in "just peace" efforts than the US, but he stressed that any peace treaty process must consider Ukraine's input in the process. "Nothing about Ukraine without Ukraine."
~Here's to Our Liberty!
Copyright 2023, LibertySons.org