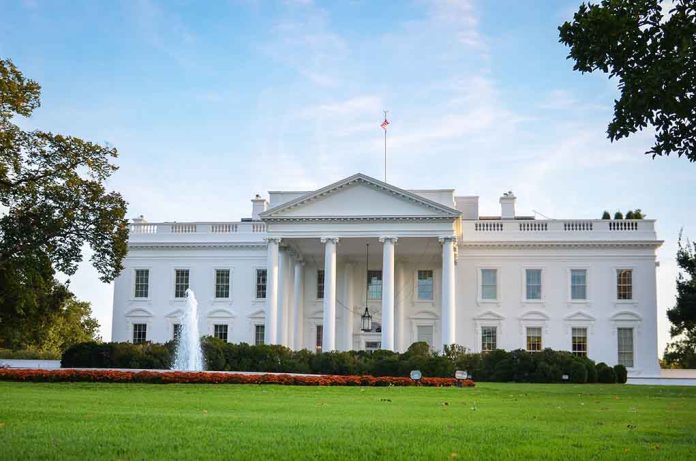 (LibertySons.org) – Republicans are back in control of the Lower Chamber of Congress, so they get to choose who sits on what committees. The GOP's picks for the House Oversight Committee didn't bode well with the Biden administration. The White House blasted the party's decisions while seemingly ignoring Representative Nancy Pelosi's (D-CA) track record during her time as speaker of the House.
Ignoring Pelosi Past, WH Denounces 'Extreme MAGA Members' on Oversight | Newsmaxhttps://t.co/2wjxIe4HZ9

— J Ellis *space idents as blue check* (@JamesEl04385349) January 19, 2023
In the last session of Congress, Pelosi assigned some representatives to committees that GOP members reportedly saw as left-wing extremists. At the same time, she blocked then-Minority Leader Kevin McCarthy (R-CA) from appointing Republicans he chose to sit on the January 6 Committee. Instead of trying to pick members Pelosi would agree to, the California conservative decided not to appoint anyone to the group. That move left the door open for the speaker to nominate whoever she wanted. In the case of the select committee, that meant posting anti-Trump Republicans for the investigation.
Pelosi also placed members like Representatives Ayanna Pressley (D-MA), Alexandria Ocasio-Cortez (D-NY), and Rashida Tlaib (D-MI) in the House Oversight Committee — all labeled extremists by some GOP members.
The White House seems to have forgotten those facts, having made no mention of them during its recent rebuttal of the GOP's recent committee assignment picks. According to The Hill, Ian Sams, spokesman for the White House Counsel's Office, declared the administration is ready to help meet the congressional oversight's needs if they're legitimate.
Sams added that with the recent appointment of Representatives Marjorie Taylor Greene (R-GA) and Paul Gosar (R-AZ) to the Oversight Committee, the House GOP appears to be preparing to engage in political stunts rather than working with Democrats to address the needs of Americans.
The administration's sharp criticism comes as Republicans in the Lower Chamber are gearing up to launch an investigation into the president's alleged mishandling of classified documents.
~Here's to Our Liberty!
Copyright 2023, LibertySons.org