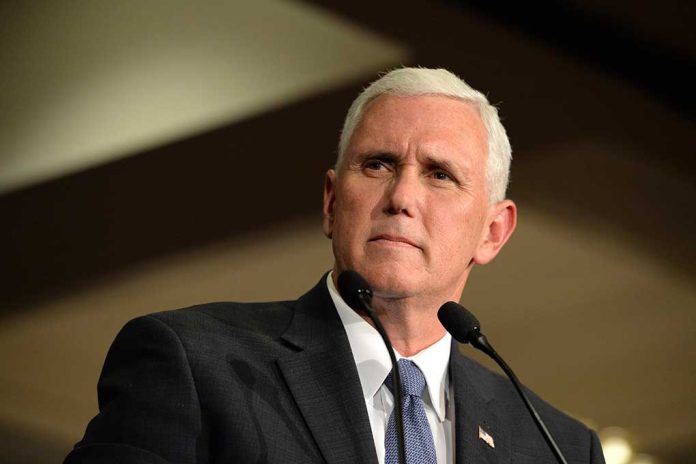 (LibertySons.org) – Former Presidential Advisor Peter Navarro recently used a football analogy to explain what should have happened during the January 6 Capitol riots. While it might sound like a strange approach to one of the most impactful events in recent political history, he feels a single misstep by former Vice President Mike Pence triggered the end of Trump's presidency.
The former advisor says Donald Trump had a plan to oppose the 2020 election results from day one. He compared it to a football play in which Pence played in the quarterback position.
When everything came together, Pence was supposed to use his authority under the US Constitution to send results to various states for review. That would also disallow certification of the election. Navarro calls Pence's failure to follow through a fumble.
The first of two stories from my interview with patriot and former senior Trump adviser Peter Navarro. @Publius https://t.co/jrtpQYyZf7 via @Newsmax

— Michael Dorstewitz (@MikeDorstewitz) November 16, 2021
According to Navarro, the plan first came together on Thanksgiving Day. With the backing of 140 members of the House and at least 12 senators, President Trump expected to challenge the election results in at least six different states. If congressional backers remained strong, Pence could make his move.
The former advisor says he thinks people, such as his chief of staff, Marc Short, got into the VP's head by making him believe he didn't have the power to carry out the plan. He also feels the events that took place just outside the chamber's doors on that day may have scared Pence into abandoning the objective.
Navarro sees the former vice president as a modern-day Brutus or traitor. In fact, he lays most of the blame for the fallout on Pence, who could have triggered an election review — if only he had followed through on the plan.
~ Here's to Our Liberty!
Copyright 2021, LibertySons.org