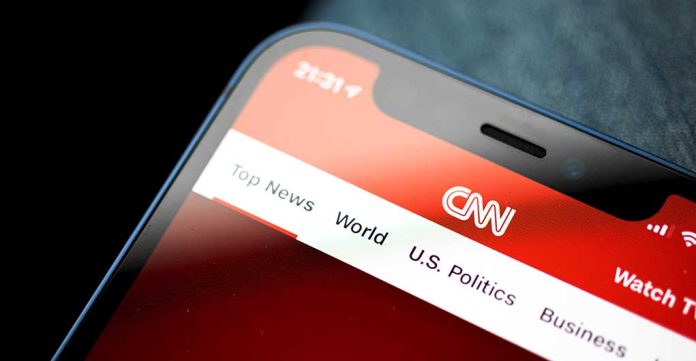 (LibertySons.org) – The Biden administration has come under fire after the discovery of classified documents in several unauthorized locations, including President Joe Biden's residence in Wilmington, Delaware, and his old office at the Penn Biden Center in Washington DC. While the White House claims it's fully cooperating with the Department of Justice (DOJ), mainstream media have pushed back against what they call a lack of transparency about the issue.
White House spokesperson Kate Bedingfield recently sat down for a wide-ranging interview on CNN. Host Victor Blackwell asked about the FBI's November 2022 search at the president's Penn Biden Center office even though Biden's personal lawyers had already searched the space. He also wanted to know if agents found any additional documents bearing classified documents.
Bedingfield clammed up, responding that she didn't have any information to provide regarding the search, adding that it was a question for the Justice Department to handle, not the White House.
The spokesperson continued stonewalling Blackwell throughout the remainder of the interview. Instead, she echoed minor details about the president's mishandling of classified documents already known to media outlets and the American people and renewed claims the White House was fully cooperating with the Justice Department.
CNN: "The FBI searched President Biden's former think tank office…were any additional classified documents found as a result of that search?"

Biden Communications Director Kate Bedingfield: "That's not something I can comment on from here." pic.twitter.com/XnNvs94bGE

— RNC Research (@RNCResearch) January 31, 2023
Visibly frustrated, Blackwell pushed back, telling Bedingfield that the White House was claiming to be transparent — yet, she was refusing to respond to any questions regarding the mounting scandal. Continuing, he asked why it took the White House two months to reveal that the FBI searched Biden's former office. Where is the transparency in releasing only trickles of information after the fact he proclaimed.
Bedingfield merely repeated her earlier assertion that the White House had released multiple statements about the discovery of classified documents, claiming the disclosures were ongoing. She also noted that the administration has been responsive to any requests from the DOJ and would continue cooperating with its probe.
CNN isn't the only liberal media source looking for more details. CBS has also called out the administration over its lack of transparency. Likewise, NBC has raised concerns over the fact the White House has been able to and willing to keep the ordeal under wraps despite the documents initially being found months ago.
~Here's to Our Liberty!
Copyright 2023, LibertySons.org