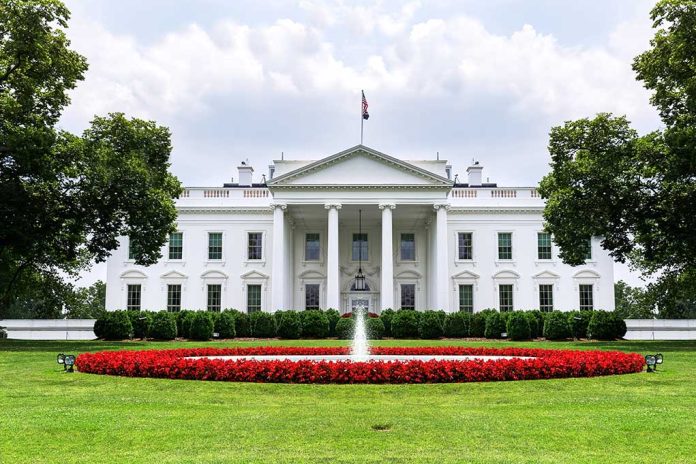 (LibertySons.org) – The conflict between Russia and Ukraine is pulling in countries around the world. The US and European nations wish to remain on the perimeter of the situation. Nobody wants the situation to expand and engulf other countries. Still, this timid approach to supporting Ukraine without making the Kremlin angry creates a tricky balancing act, which White House Press Secretary Jen Psaki addressed at her March 10 briefing.
A reporter asked Psaki why it isn't more of a risk to wait on providing needed military equipment. She replied that the goal was to "prevent a world war" and said it's not in the best interests of the United States to provide equipment that could make the situation worse.
Detailing Psaki's Explanation
When taking questions from reporters, Psaki faced inquiry as to why the United States refused to provide Ukraine with aircraft despite requests from Ukrainian President Volodymyr Zelenskyy.
A reporter noted comments from Pentagon Press Secretary John Kirby in his March 9 briefing about how sending fighter jets is too high of a risk right now. He said it would not likely do Ukraine any good, instead possibly causing an adverse Russian reaction that could escalate the situation.
The Situation in Ukraine
During a call with US lawmakers on March 5, President Zelenskyy pleaded with them to provide his country with aircraft. He said they only need the planes and have pilots to fly them. He received support from several Republicans including Senators Lindsey Graham (SC) and Marco Rubio (FL).
The United States and its European allies have continually worked to avoid joining the fight and directly confronting Russia as tensions in the region continue to rise. There's a lot of uncertainty about supporting Ukraine without becoming an actor in the conflict.
The United States did have an agreement with Poland that had the European nation providing MiG-29 fighter jets to Ukraine. Poland then decided to send the aircraft to the US Ramstein Air Base in Germany. Then, the United States could send Poland some American F-16 jets to replenish its supply of aircraft. However, once Poland chose to send the jets to a NATO nation, the US backed out of the plan out of fear of appearing too involved in the conflict and stoking Russia to retaliate.
The position the United States is taking could come across as fear of Russia. While Psaki's comment about avoiding a world war makes sense, the stance could also make the country appear weak on the world stage. Is the US making smart moves, and it is enough to keep America out of a war?
~Here's to Our Liberty!
Copyright 2022, LibertySons.org