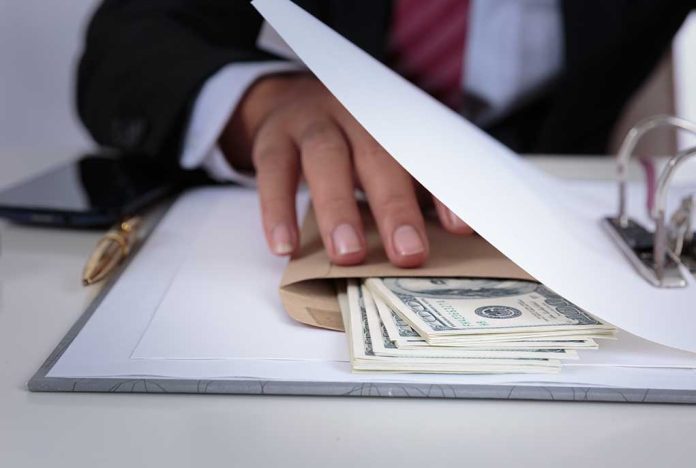 (LibertySons.org) – Republicans are making good on their midterm campaign promise to hold President Joe Biden and his family accountable for any criminal misdeeds. As one might expect, Democrats, the Department of Justice, and the FBI appear resistant to that idea. Most recently, Most recently, a group of GOP lawmakers from the House and Senate are requesting a document from the FBI they think might link the president to a scheme dating back to his time in the White House as vice president.
On May 3, the House Oversight Committee issued a press release detailing the efforts of its chairman, Rep. James Comer (R-KY), and Senator Chuck Grassley (R-IO) to obtain an FBI-generated FD-1023 form through a subpoena. Government investigators typically use that document to report information obtained from an informant.
The Republican lawmakers didn't directly accuse Biden or another party of any wrongdoing. However, they do question the FBI's handling of potentially explosive information, reportedly obtained from an unnamed whistleblower.
Joe Biden bribery allegations explained: What we know, what we don't https://t.co/VEPO7T3MXQ

— Bo Snerdley (@BoSnerdley) May 4, 2023
The press release elaborated on the lawmakers' suspicions, noting that they believed the "internal document contained a "very serious" allegation that Biden may have taken a bribe from an unidentified foreign national in exchange for influencing a policy decision regarding that individual's place of residence.
Continuing, the statement stressed the fact that Grassley had raised concerns for a long time regarding the possibility that "political bias" had played a role in several high-profile and potentially explosive investigations related to the Biden family's overseas business deals and related banking records.
The congressional subpoena issued by the lawmakers requires FBI officials to produce unredacted copies of all FD-1023 containing the word "Biden" as part of a broad effort to find the record in question and any other reports potentially detailing corruption on the part of the president and his family members.
It remains unclear if Grassley and Comer gave the FBI a deadline for producing the records.
~Here's to Our Liberty!
Copyright 2023, LibertySons.org