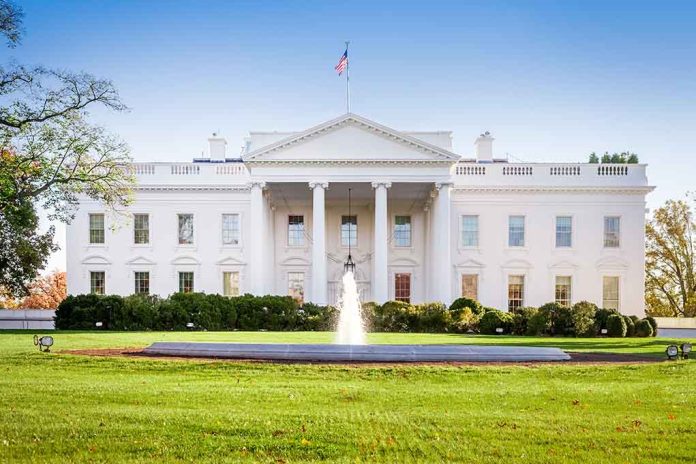 (LibertySons.org) – The crisis at the southern border continues to stain President Joe Biden's presidency. With the administration making so few attempts to stem the flow of illegal immigrants coming into the country, some people now feel the government is complicit in migrant-related criminal activity. That shortlist includes Representative Kat Cammack (R-FL).
During a January 1 interview on Fox News Live, Cammack equated the administration's absence from the matter to the president turning a blind eye to ongoing human trafficking issues linked to illegal crossings. She calls Biden the "trafficker in chief" for allowing these crimes to occur by refusing to enact sanctions and restore control over the border.
Representative Accuses Biden Of Being Complicit In Human Traffickinghttps://t.co/yuX9BSsHlh

— Jenna Ellis (@JennaEllisEsq) January 2, 2022
Cammack feels the ongoing crisis leaves the entire country insecure. She also calls Vice President Harris and Secretary Mayorkas accomplices in the president's failures.
Previous reports of clandestine overnight flights filled with immigrants who have yet to undergo any actual vetting process continue to make the news. These flights could easily contain trafficking victims. Yet, no one would know because border control doesn't follow proper procedures.
State and municipal leaders have repeatedly spoken out against the flights. Many don't want the flights landing in regions under their control, citing the risk for elevated crime rates and other forms of harm.
The Biden administration continues to conduct late-night ghost flights like the ones we have previously discussed, making it challenging to argue Cassack's point. Is it possible for the White House to defend itself against these accusations?
~Here's to Our Liberty!
Copyright 2022, LibertySons.org