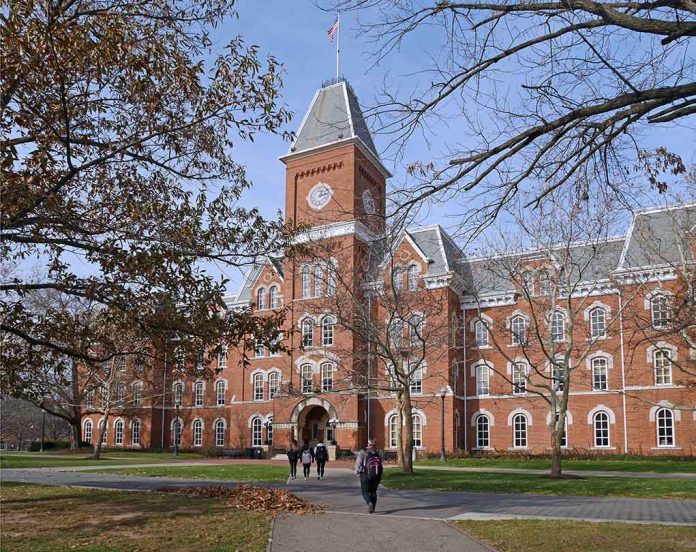 Leftist University Caught Red-Handed In Racist Plot
(LibertySons.org) – A professor emeritus at the University of Michigan-Flint alleges that the University of Cincinnati (UC) is discriminating against white and Asian males in its STEM program. Mark Perry said the Undergraduates Pursuing Research in Science and Engineering (UPRISE) program only allows applicants from "underrepresented groups." Perry explained the program was originally only for women, which first made him file a discrimination complaint.
University STEM program excludes white and Asian males, complaint alleges https://t.co/nYfvfmbCf2 via @collegefix

— Sharing9876 (@sharing9876) June 21, 2022
The US Department of Education investigated the school for discrimination in November 2020 after Perry complained about excluding male applicants from the STEM program; the Research Experience for Women Undergraduates was only open to women at the time. In May 2022, the professor received a response from the department stating it ended the investigation because the program no longer excluded anyone based on gender.
The agency explained that UC resolved the issue by changing the program's name and removing the requirement limiting applications to females. The letter added that restricting the program to underrepresented groups is not discriminatory. The department even noted that UC includes a notice on its website and the application for UPRISE that states it does not discriminate.
Perry disagreed with the determination. He filed a new complaint in response, pointing out that the new policies of UPRISE exclude white and Asian males from joining the program because they are not from the targeted groups. He noted UC is now discriminating based on both sex and race. The College Fix contacted the school's legal counsel for comment, but there was no response.
~Here's to Our Liberty!
Copyright 2022, LibertySons.org