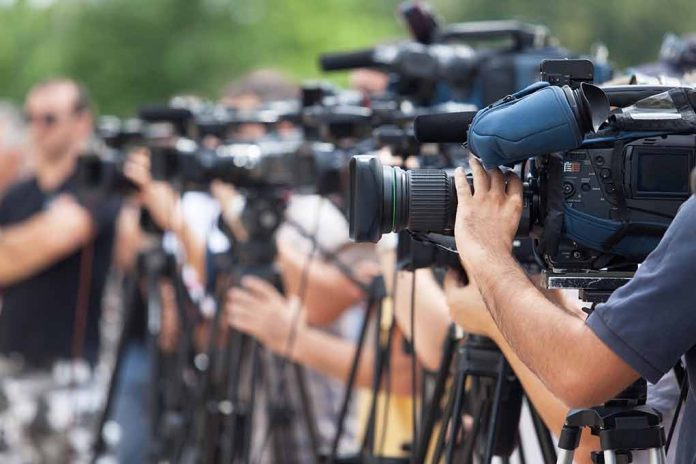 (LibertySons.org) – The case against Hunter Biden and the probe surrounding his potential charges appears to have hit another snag with new testimony contradicting a whistleblower's statement. Questions are now circulating regarding the actual amount of authority Delaware US attorney David Weiss had in managing the Justice Department's investigation into the First Son. Two sworn testimonies now paint two completely different narratives, and lawmakers are battling over which side is telling the truth.
Veteran IRS agent Gary Shapley initially came forward with allegations that the Department of Justice offered Biden special treatment, miring the investigation with red tape. Shapley alleged during his recent testimony that he was personally in the room on October 7, 2022, according to The Epoch Times, when Weiss said during a closed-door meeting that he didn't have the authority to decide on certain charges. Apparently, when Attorney General Merrick B. Garland later contradicted that statement, Shapley called foul.
The New York Times reports that Thomas Sobocinski, a special agent who leads the FBI's Baltimore field office, insists he was at the meeting in question and never heard Shapley's claim. In his testimony, Sobocinski says he "would have remembered" such a statement, adding that nothing in the meeting made him believe Garland had anything but full authority to press charges in the case in all jurisdictions.
Shapley's legal team pointed out that the whistleblower had taken notes during the meeting in real-time, while Sobocinski relied on memory alone to recall the details. His account also states that Garland had eventually appointed Weiss the status of special counsel, specifically so he could charge Biden outside his jurisdiction of Delaware — proof, he says, that the prosecutor had, indeed, been previously limited.
Weiss did eventually charge Biden in the case, but more complications arose after authorities offered a faulty plea deal, which quickly crumbled. Prosecutors have dismissed the tax charges they'd filed against the First Son, but with all hope of a new plea deal off the table, Biden will have to stand trial on the felony gun charge.
~Here's to Our Liberty!
Copyright 2023, LibertySons.org