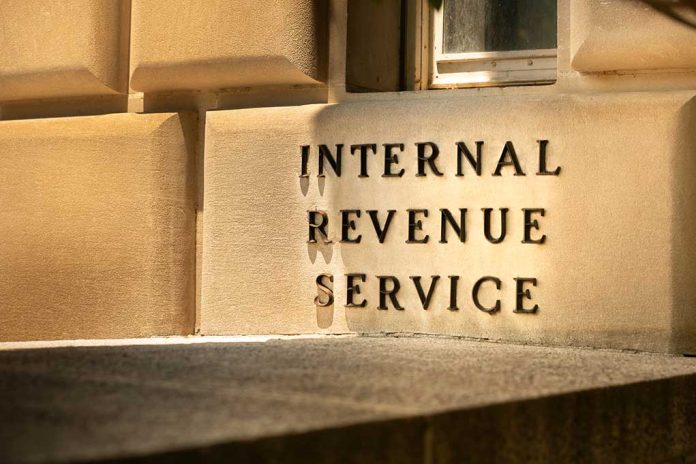 Former WH Official Claims Trump Weaponized IRS Against Enemies
(LibertySons.org) – Former Chief of Staff John Kelly has been hesitant to comment on anything that happened during his time in the White House under former President Donald Trump. In a rare interview to The New York Times, he opened up about the former Commander in Chief trying to utilize the IRS to work on his behalf. The former official said the 45th president had the agency carry out personal vendettas against former FBI Director James Comey and Deputy Andrew McCabe.
The Scoop From Kelly
The former chief of staff, who served from mid-2017 to the end of 2018, claimed Trump wanted the IRS to investigate Comey and McCabe. He saw the men as enemies trying to tarnish his image and was upset over their roles in the Russian collusion probe into Trump's 2016 campaign.
Trump also fired Comey, allegedly due to the investigation. Publicly, the president said letting the official go was to save his presidency from someone who wanted to take him down.
Kelly contends he advised the president many times that moves he wanted to make using his powers were "illegal" or "inappropriate". He explained his decision to speak out now after years of staying quiet was due to recent comments from Trump about using the Justice Department to get Florida Governor Ron DeSantis elected in 2018. Kelly claimed it never happened and wanted to set the record straight.
The IRS Probe
Despite Kelly saying he repeatedly deterred the president from using government agencies to go after people he felt wronged him, Trump's desire to see the two men under IRS scrutiny may have come to fruition. The agency chose both men for audits under the National Research Program.
These specialized audits are more than routine checks. They dive deeply into the taxpayer's finances and are incredibly invasive.
In 2019, Comey learned the IRS selected him for an intense audit of his 2017 tax returns. McCabe received his notice of an audit in 2021. The chance of both men being selected for those particular audits at random is statistically rare.
Questions Raised
Before Kelly came forward, some Congress members expressed concern that something wasn't adding up. Representative Richard Neal (D-MA) stated the situation with the IRS felt politically motivated, and Representative Kevin Brady (R-TX) declared lawmakers needed to ensure nobody weaponized the taxing body.
The agency has vehemently denied targeting the men. On July 7, 2022, the IRS announced a probe into the audits. A government watchdog will conduct the investigation.
For his part, Trump maintains he's had no hand in any illegal action.
~Here's to Our Liberty!
Copyright 2022, LibertySons.org