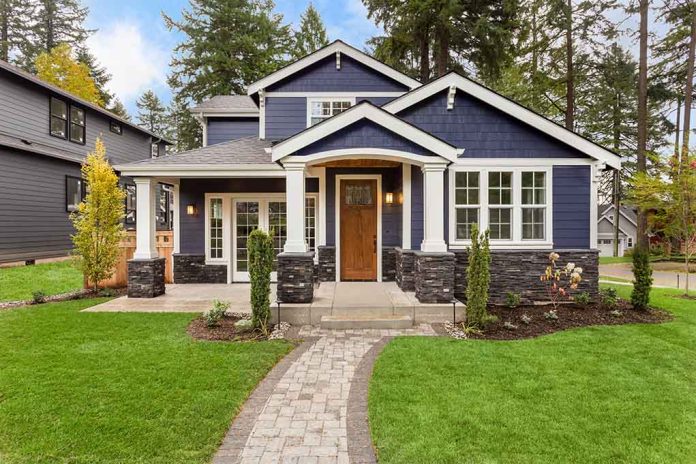 One Simple Way To Know If You Qualify For HUD Housing
(LibertySons.org) – The US Department of Housing and Urban Development (HUD) has a range of programs offering assistance to Americans with their housing needs. One option is the public housing program, which provides funding for local housing agencies (HAs) to help low-income households find safe places to rent. To receive aid through the HUD housing program, people must meet specific requirements.
Low Income Only
HUD Housing is only available to people who meet income guidelines. This factor is the primary consideration that will qualify or disqualify someone from participating in the program.
The local HA takes applications for the program and verifies earnings using a family's gross annual income and HUD income limits. The limits are area-specific and change annually. Because they can sometimes vary, a household may qualify in one city but not another. HUD also factors family size; larger households sometimes receive more money.
The guidelines state a household must have earnings that fall below a certain percentage of the median income for the county in which they wish to rent. The percentage can vary but may range from 80% to 30%. Families do have an expected contribution they must make towards rental expenses each month.
Other Qualifications
The local HA will consider a few other factors besides earnings. It will look at the family's status and note whether anyone is elderly or disabled. Agencies can give preference based on the highest need within the community, so these designations may allow a household to secure assistance faster. They must also ensure that all household members are US citizens or have an eligible immigration status before approval.
HAs also check references and backgrounds to determine if the family will be good tenants. Issues such as criminal history, repeat evictions, or landlord complaints could jeopardize an application. The HA reserves the right to deny services if there is a history of past rental or background issues.
Lying on a HUD application is also grounds for denial in the program. The HA will check all references and information provided. If one person is untruthful, it can put the whole family at risk of losing access to benefits.
The HUD housing program in each area usually has a waiting list because there are limits on the amount of funds each location receives. Anyone wishing to apply should contact their local HA as soon as they know they will need assistance to help reduce the wait time.
~Here's to Our Liberty!
Copyright 2022, LibertySons.org