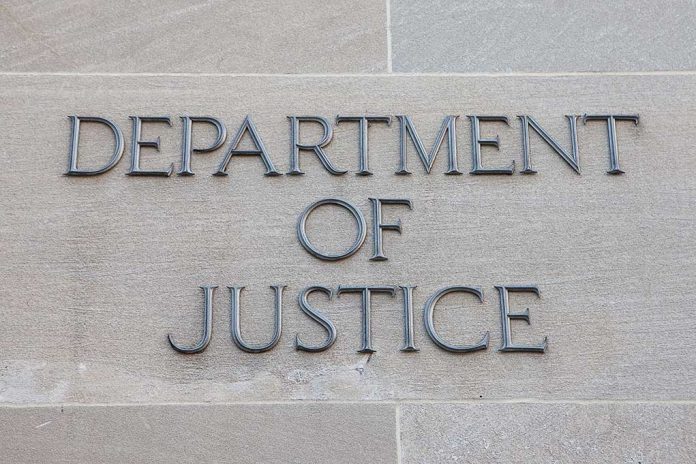 (LibertySons.org) – Steve Friend, a former special agent with the FBI turned whistleblower, expressed his concerns about the bureau in late February. Friend's allegations against his former employer prompted Democrats to discredit the whistleblower. However, the Department of Justice's Office of the Inspector General (DOJ-OIG) has countered claims from House Democrats.
Not a Friend of the FBI
On February 24, the Daily Caller published an opinion piece penned by Friend claiming the FBI was violating the constitutionally protected Due Process rights of Americans. Friend alleged that the FBI disregarded its own case management rules when dealing with suspects reportedly involved in the January 6, 2021, riot at the US Capitol Building.
According to Friend, FBI agents used forceful tactics typically utilized by SWAT teams while arresting suspects, even ones who were cooperating with law enforcement officers and federal agents.
After expressing his concerns to the agency's supervisors, Friend reportedly lost his security clearance, and the bureau placed him on unpaid leave.
Democratic-Led Efforts To Challenge Friend's Claims
In early March, Democrats in the lower chamber of Congress released a 316-page report that challenged the credibility of whistleblowers. The House Judiciary Committee Democrats claimed that both the Office of Special Counsel and the DOJ-OIG dismissed Friend's allegations. However, the Democrats' attempt to discredit the former special agent and other whistleblowers didn't bear any fruit as the DOJ-OIG countered their claim that the department had rejected what Friend said about the FBI.
Department of Justice Office of Inspector General Official Clarifies Its Position
Sean O'Neill, the DOJ Assistant Inspector General, wrote in a letter to Empower Oversight, a group that helps whistleblowers come forward to report and document corruption. He confirmed that the DOJ-OIG is still looking into Friend's claims, effectively countering the 316-page report from House Democrats. O'Neill also noted the department's interest in speaking with the former FBI agent about his allegations at an unspecified date in the future.
O'Neill's comments and the letter came after Tristan Leavitt, President of Empower
Oversight requested that the DOJ-OIG confirm whether it had really rejected Friend's claims or not. Leavitt mentioned it was his organization's understanding that the DOJ-OIG was still interested in speaking with Friend.
The founder of Empower Oversight, Jason Foster, told the Daily Caller News Foundation it was "a shame" that several media outlets misled their followers by reporting on deliberate misinformation circulated by Democratic lawmakers. The founder noted that Friend's allegations were "legally protected disclosures," adding the OIG would be talking to the whistleblower about his claims.
~Here's to Our Liberty!
Copyright 2023, LibertySons.org