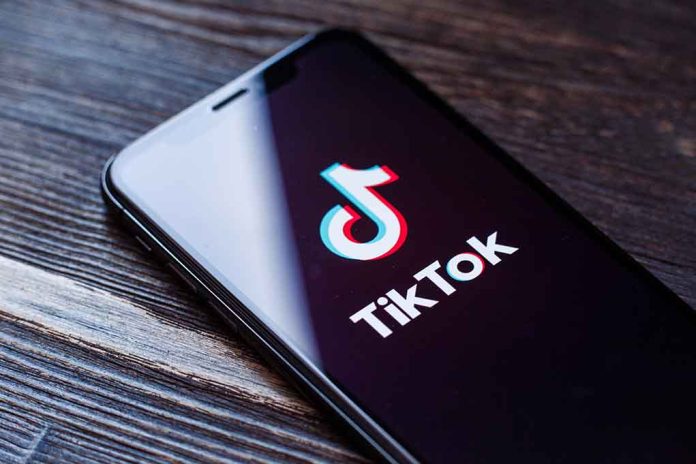 (LibertySons.org) – Social media has become a major part of many people's lives. US lawmakers use these platforms to campaign and stay in touch with their base. However, members of Congress have strict rules they must follow in order to use social media sites. A watchdog group claims a congressman has violated these rules and is calling for an investigation.
According to a complaint from the Foundation for Accountability and Civic Trust (FACT), Representative Jamaal Bowman (D-NY) used government resources to post on his personal TikTok account as well as posting political content to his official account. The watchdog group claims Bowman is in violation of the lower chamber's rules, alleging in their complaint that he "abused official resources" for political gain.
Watchdog seeks ethics probe of Democrat congressman for making TikTok videos inside official office | Just The News https://t.co/SwnsX25xS1

— John Solomon (@jsolomonReports) April 12, 2023
As a result, FACT is requesting the Office of Congressional Ethics (OCE) to look into the matter. Members of Congress are prohibited, under federal law, from using official resources like social media profiles, government buildings, and websites for campaign purposes. Additionally, the law states congressional lawmakers may not combine their campaign activities with official business. According to FACT, Bowman violated these rules by using his official account for campaign purposes as well as recording himself inside the US Capitol.
Bowman, who is part of a small group of Democratic lawmakers against the federal government's effort to prohibit TikTok, is only the latest to face an ethics complaint. FACT has filed similar complaints against Representatives Wiley Nickel (D-NC), Jeff Jackson (D-NC), and Ilhan Omar (D-MN). The small group claims the government is being xenophobic in its efforts to ban the social media platform.
FACT mentions in their complaint against Bowman that both the Federal Communications Commission and the FBI warn of the potential security risk TikTok poses. Even President Joe Biden believes TikTok could pose a risk to national security. FACT explains both agencies have expressed concern over TikTok potentially sharing data, such as browsing history, biometrics, and location, with the Chinese government.
~Here's to Our Liberty!
Copyright 2023, LibertySons.org