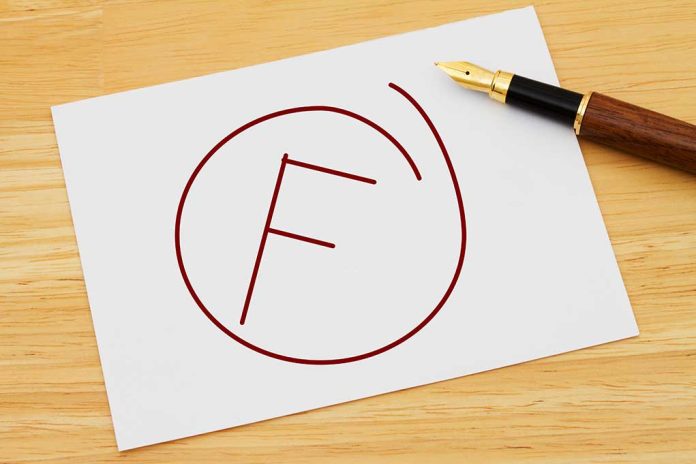 (LibertySons.org) – The US Environmental Protection Agency (EPA) recently evaluated the progress it has made in achieving its goals to stop the use of "defeat devices" on vehicles. However, things don't appear to be going well for the EPA after it reportedly only met nine of its goals, less than a quarter of the 40 it set. In other words, the agency isn't heading in the right direction in terms of reducing vehicle emissions.
According to a report from the EPA, the Office of Enforcement and Compliance Assurance (OECA) isn't "on track" to meet 25% of the 40 goals it set in its National Compliance Initiative (NCI). The federal government implemented the initiative to prevent people from tampering with their vehicles' emissions system or using defeat devices. The Clean Air Act mandates that bypassing or tampering with a vehicle's emissions system is illegal.
EPA 'not on track' to reach goals of curbing vehicle-emissions compliance, watchdog | Just The News https://t.co/5HLmIhTMWP

— John Solomon (@jsolomonReports) January 25, 2023
The EPA's Office of Inspector General's podcast recently aired an episode discussing those shortcomings. Host Chad Garland readily conceded that the agency wasn't on track to reach the goals it set in stopping the sale, manufacturing, or installation of emissions-tampering devices and components.
Likewise, Seth Gerhart of the OIG's Special Review and Evaluation admitted that no one truly knows how big of a problem the EPA is facing. The program analyst noted that 15% of pickup trucks don't have an emissions system, yet they reportedly make up three-quarters of the emissions from that vehicle class.
So why is the EPA having such a hard time meeting its own expectations? According to Gerhart, one of the biggest challenges the agency faced was conducting in-person training over the past few years. The program analyst also mentioned there was a vagueness in the way some measurements were communicated, adding the EPA also had a hard time consistently comprehending the plan.
According to Just the News, a watchdog group recently provided the EPA with five recommendations. However, the agency either failed to act or disagreed with them, leading to all five remaining unresolved.
~Here's to Our Liberty!
Copyright 2023, LibertySons.org