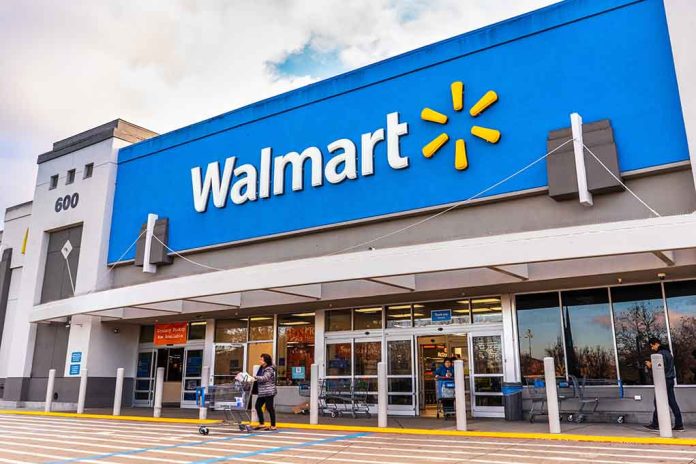 Walmart Manager Who Shot 6 People Claims Satan Instructed Him
(LibertySons.org) – Around 10 p.m. on November 22, the Walmart in Chesapeake, Virginia, became a terrifying scene. Manager Andre Bing entered the store with a gun and moved through the location, claiming some victims' lives and injuring others. He allegedly killed six coworkers before turning the gun on himself. As police began investigating, they discovered a message he had left on his phone alluding to his motives.
The Walmart manager who allegedly shot and killed six people Tuesday night in Chesapeake, Virginia, left behind a "death note" in which he suggested a cure for cancer and claimed Satan led him to carry out attack. https://t.co/NobQafCH45

— Breitbart News (@BreitbartNews) November 25, 2022
Bing wrote the rambling message on his phone, labeled "death note," to God. He talked about the torment he felt and how his coworkers were taunting him. The accused shooter also blamed the victims for their demise. He spoke of a phone hacking that sent him over the edge. But he also claimed he was a good guy who would never kill anyone, adding he didn't plan his actions.
The suspected murderer noted one coworker he chose to spare because she had cancer. He also attempted to justify his actions further by explaining everything "fell in place like [he] was led by…Satan." The missive ended with him saying the cure for cancer was bitter seed apricots and asking God for forgiveness.
The investigation into the incident is ongoing. Officers asked anyone who was in the store or witnessed the shooting to come forward. On November 28, friends, family, and community members held a vigil for the victims, who ranged in age from 16 to 70. They were all workers on the loading docks at Walmart.
~Here's to Our Liberty!
Copyright 2022, LibertySons.org