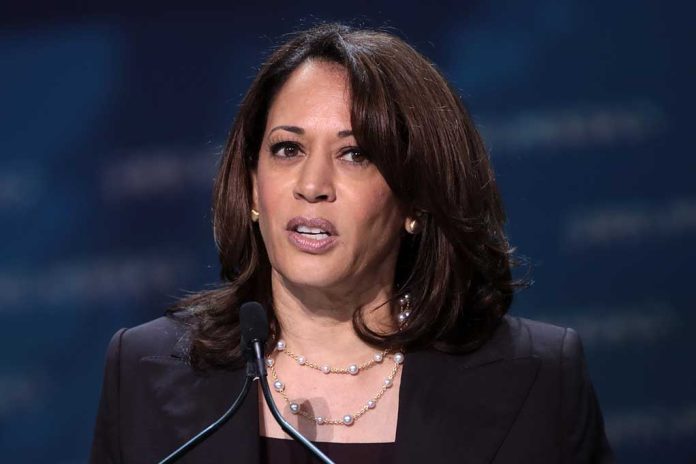 (LibertySons.org) – It took Vice President Kamala Harris more than 90 days to visit the nation's southern border since President Joe Biden appointed her to spearhead the administration's response to migration. She and her staff consistently sidestepped questions regarding her choice to delay her visit for so long.
Harris finally made her way to El Paso, Texas, on June 25, 2021. However, she still faces mounting criticism over her handling of the crisis — or more accurately, non-handling of it. Fox News anchor Chris Wallace accused her of caring less about actually solving the problem than making a largely symbolic trip as a means of silencing legislators from both sides of the aisle and reporters asking questions. He's not alone in expressing this sentiment.
Chris Wallace: Kamala Harris did not propose solutions to stop flow of migrants | https://t.co/DvVOzvslj2

— lucas (@lucas_05) June 26, 2021
As Wallace explained, Harris didn't introduce any new ideas regarding stopping the flood of migrants flooding across the border illegally. Instead, she seems to prefer falling back on her default message regarding root causes and the need for border reform.
Additionally, several legislators questioned her choice of El Paso for a visit, like Senator Ted Cruz (R-TX). Several Democrats have issues with her visit. Representative Henry Cuellar (D-TX) called her visit a "politically safe" trip.
Harris avoided going to Fort Bliss, which has the largest migrant processing center in the country, or anywhere in the Rio Grande Valley where most migrants cross the border into the US.
Whatever her intentions, Harris' border visit appears to have done more harm than good for her image as that nation's "border czar."
~Here's to Our Liberty!
Copyright 2021, LibertySons.org