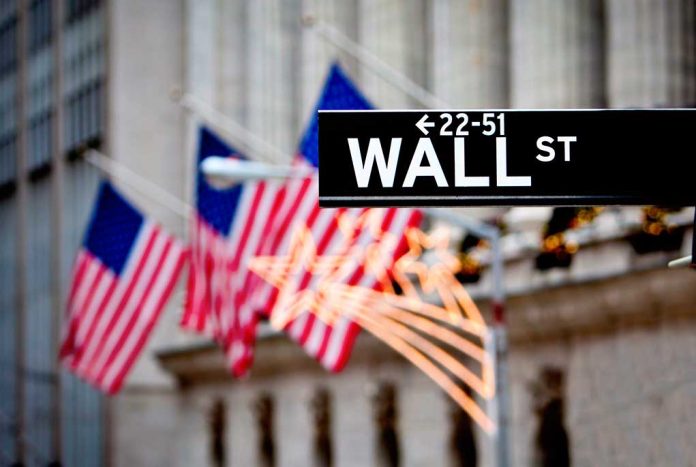 (LibertySons.org) – The stock market saw gains in its session prior to Biden's State of the Union address. However, following the president's remarks, those gains were erased as stocks came tumbling down. Google's parent company, Alphabet, led the way, having a negative impact on NASDAQ and the S&P 500.
According to Reuters, the tech giant saw its shares drop by 7.7% after Bard, the company's new artificial intelligence chatbot, answered a question incorrectly during an online advertisement.
Wall Street ended lower as main stock indexes slipped. Alphabet was the biggest drag on the S&P 500 and Nasdaq. Its shares sank 7.7% after its new AI chatbot Bard delivered an incorrect answer in an online advertisement https://t.co/gmL6Kj1FAL pic.twitter.com/oNJUEEGoaa

— Reuters (@Reuters) February 9, 2023
Adding to the negative outlook is the fact the Federal Reserve is poised to increase interest rates even further as they attempt to rein in out-of-control inflation. There was an indication the central bank may take a more aggressive approach as a result of the strong job numbers from January. Reuters reported that John Williams, the New York Federal Reserve President, declared that a 5% to 5.25% shift seemed a "reasonable view of what [the Fed] will need to do" to pull the "supply and demand imbalances down."
Another factor impacting the stock market was Biden's State of the Union speech. The president touched on several topics throughout the course of his remarks, including accusing the healthcare industry of taking advantage of Americans and corporations exploiting them.
Biden also raised the issue of tax increases for the rich and corporations, claiming it's time for them to start paying their "fair share." The president added that anyone making under $400,000 a year wouldn't see their taxes increased. Another part of Biden's plan calls for taxes on corporate share buybacks, a move that has some investors worried.
It wasn't all downhill for the stock market, though. Disney ended the session up, granted it was only +0.1%, but it still shows a positive gain. CVS Health Corp recently bought out Oak Street Health Inc (OSH), leading to it ending on a high note at +3.5%. OSH also ended on a positive gain of 4.6%.
~Here's to Our Liberty!
Copyright 2023, LibertySons.org