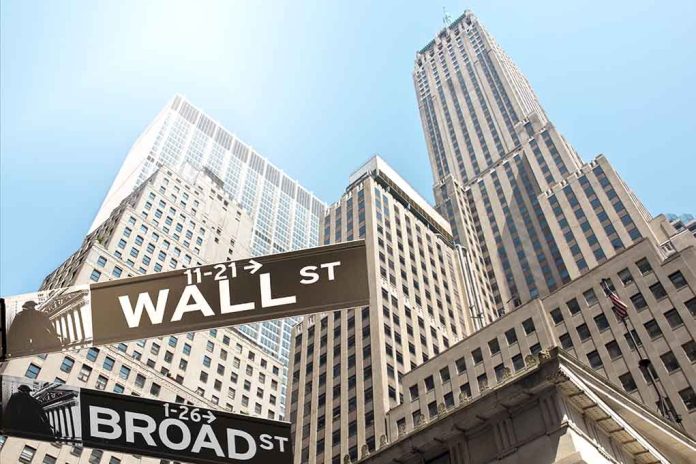 (LibertySons.org) – As the 2024 general election edges closer by the day, more people are declaring their candidacy. Unlike representatives who are up for election every cycle, senators serve six-year terms, staggering their appearance on ballots. As a result, Michigan is the only swing state with a vacant Senate seat so far. A recent news report indicated that a Wall Street executive is considering running to fill the expected vacancy there.
The seat will open up as incumbent Senator Debbie Stabenow (D-MI) is looking to retire. According to POLITICO, John Tuttle, the vice chairman of the New York Stock Exchange (NYSE), has been thinking about launching a campaign to fill her seat. The possibility of Tuttle throwing his hat in the ring comes as Republicans have struggled to find an ideal contender.
Tuttle previously worked for the Political Affairs Office under former President George W. Bush prior to his work on Wall Street, which began in 2007. Tuttle has reportedly been speaking with Republicans in Michigan and Washington DC about a possible run. However, POLITICO reported that the potential senatorial candidate is only in the early working stages of launching a campaign.
Democrat Senatore Debbie Stabenow might have a Wall Street opponent https://t.co/FRlAbx57DF

— Daily Caller (@DailyCaller) May 1, 2023
If he decides to run, Tuttle will face stiff opposition from Representative Elissa Slotkin (D-MI), whom Democrats have already united behind as Stabenow's replacement. Tuttle's potential opponent has proven herself to be a fundraising powerhouse which helped her win her election in 2018 against the then-incumbent Representative Mike Bishop (R-MI).
Tuttle is originally from Milford, Michigan, and maintains a strong relationship with the state despite working in New York City full-time. The 41-year-old has considered running in the past but decided to wait for the right time. According to Senator Steve Daines (R-MT), "Tuttle is a strong potential recruit in Michigan."
However, Tuttle would have to mount an effective primary campaign against other Republicans considering a run like former Representative Peter Meijer, who lost his seat in the 2022 midterm elections. Likewise, Kevin Rinke, who ran an unsuccessful gubernatorial campaign last year, is also considering a run.
~Here's to Our Liberty!
Copyright 2023, LibertySons.org