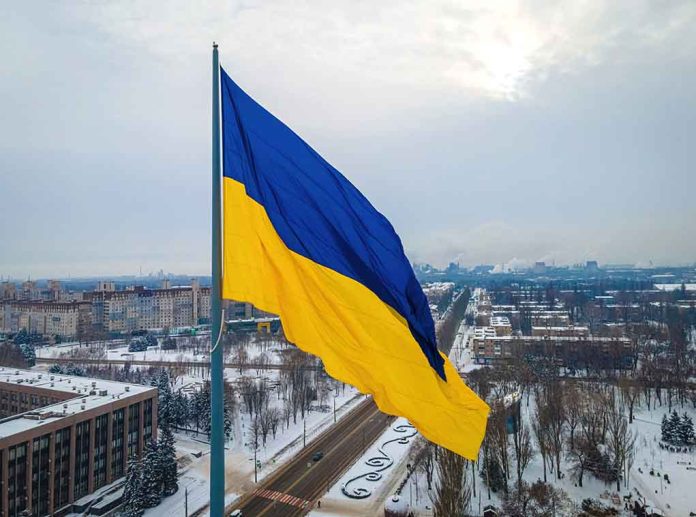 (LibertySons.org) – When Russia began building troops at the border of Ukraine, the number was only a portion of its military. According to a senior US defense official, an estimated 95% of them are now inside Ukraine. As Russian President Vladimir Putin ramped up his aggressive actions toward the other nation, he began moving more troops to the area, but it may not be helping improve the fight.
The Pentagon officially announced on March 4 that Putin had an estimated 92% of his military troops inside Ukraine. That figure was an increase from the 80% estimate on March 1. Despite the increased presence, Ukraine is holding strong with its own resistance, keeping Russia from moving too quickly within the nation.
The Russian military is adding more of its troops staged at the border into Ukraine roughly 11 days into the invasion.https://t.co/UGP10Stheh

— Washington Examiner (@dcexaminer) March 7, 2022
The Pentagon said there has not been a lot happening on the ground to show Russia is gaining an advantage. The Ukrainian military appears to be effective at slowing them down or stopping them in some situations.
As the convoy of Russian forces moved across the nation, Ukrainian troops attacked them, blowing up a bridge to halt all movement at one point. The Pentagon categorizes the Kremlin's advancement as "stalled" in the northern part of the country for the past few days.
The Kremlin is having an easier time in the south, where Ukraine's two port cities, Odessa and Mariupol, may be in danger. Troops appear to be moving toward Mariupol but have not arrived yet. Officials report no "significant activity" in Odessa for now.
~Here's to Our Liberty!
Copyright 2022, LibertySons.org