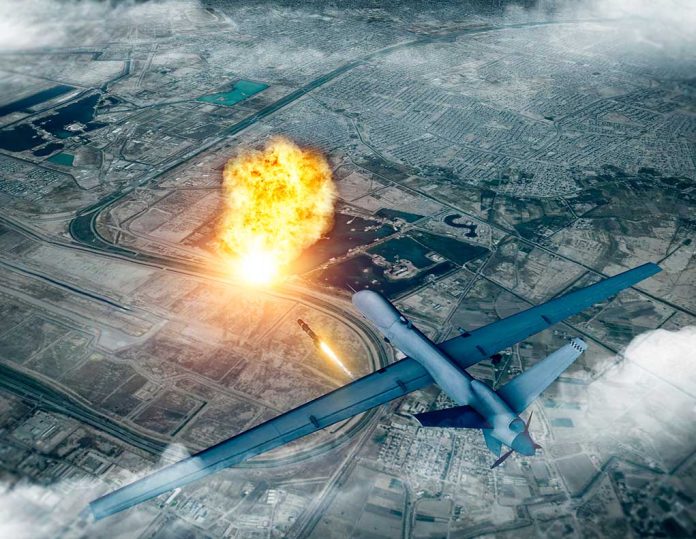 Shots FIRED – White House Confirmed As Source!
(LibertySons.org) – The US military mounted air strikes against "Iran-backed groups" in Deir ez-Zor on August 24. Under orders from President Joe Biden, the attack on the area in eastern Syria focused on support facilities for the Islamic Revolutionary Guard Corps (IRGC). Officials recognized the action as retaliation for an attack that happened on August 15.
U.S. military conducts airstrikes targeting Iran-backed groups in Syria https://t.co/4IcPqpnayQ

— UPI.com (@UPI) August 24, 2022
US Central Command Communication Director Colonel Joe Buccino noted the move was essential to ensuring ongoing safety in the region for "US personnel," to stop any "escalation and minimize" casualties.
Deir Ezzor 24 reported 3 injuries and 10 deaths amongst the IRGC. The publication noted the strikes hit warehouses in Ayash, which suffered heavy damage. The buildings reportedly belonged to the Afghan Fatemiyoun militia, a group known to distribute weapons throughout the country. They were also military training sites.
During the attack in mid-August, multiple drones attempted to hit the Al-Tanf Garrison. The attack didn't cause any casualties or notable damage because troops managed to take down most of the drones before they hit.
Major General John Brennan, the Combined Joint Task Force commander, said at the time such assaults put the military and nearby civilians in danger but the actions threaten the goal of maintaining peace in the region. The official warned local forces would protect themselves using "appropriate measures.".
~Here's to Our Liberty!
Copyright 2022, LibertySons.org