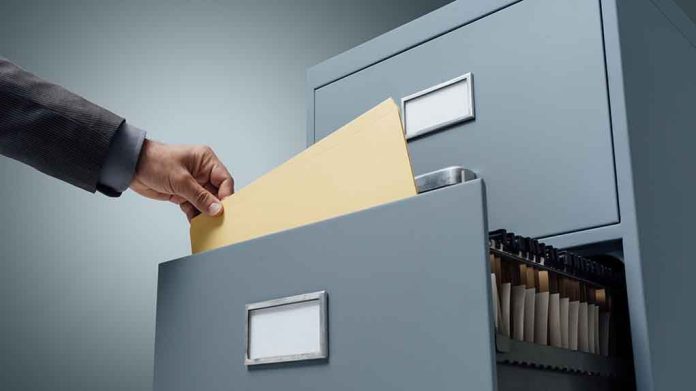 (LibertySons.org) – Attorney Kevin Evans claims the Department of Justice (DOJ) is withholding documents showing Hunter Biden received gifts from foreign entities. The lawyer made a Freedom of Information Act (FOIA) request in 2020. He claims the DOJ has repeatedly delayed sending him information despite admitting they had potential evidence.
Midnight Rider Channel 🇺🇸, [Jan 2, 2023 at 2:11 PM]
DOJ hiding hundreds of Hunter Biden, James Biden records, lawyer claims https://t.co/QjXRENhWZQ
https://t.co/gfuK3E6hVP pic.twitter.com/HvaRIoSdwz

— Julie Hernandez (@JulieHe77448986) January 2, 2023
Evans said he received about 60 pages from the DOJ pertaining to Biden, but they did not contain the information he requested. He explained they were letters and memos between members of Congress and the agency about the president's son. The FOIA request specifically asked for information about gifts or other compensation from Ukraine, China, or Russia to Jim or Hunter Biden.
The attorney noted in court hearings that the DOJ stated it had about 400 documents with potentially relevant information. However, the agency refused to hand over these reports because it claimed a need to review them first. But Evans revealed the department later changed its story to say it might not have such records and refused to confirm they ever existed.
The statement from a government agency that it cannot confirm or deny the existence of records is a common tactic to protect national security. It is the Glomar response, which originated in a 1975 FOIA case, and is an acceptable reply.
Still, Evans said it isn't valid here because the DOJ already admitted to having the documents. He also maintains the agency is trying to hide any evidence it may have against Hunter Biden and will do anything to keep it from going public.
Because of the lack of cooperation, Evans filed a lawsuit against the DOJ on March 4, 2022. He claims the agency failed to respond to the FOIA request within the time limit. The next court date on the matter will occur on January 9 for a status hearing.
~Here's to Our Liberty!
Copyright 2023, LibertySons.org